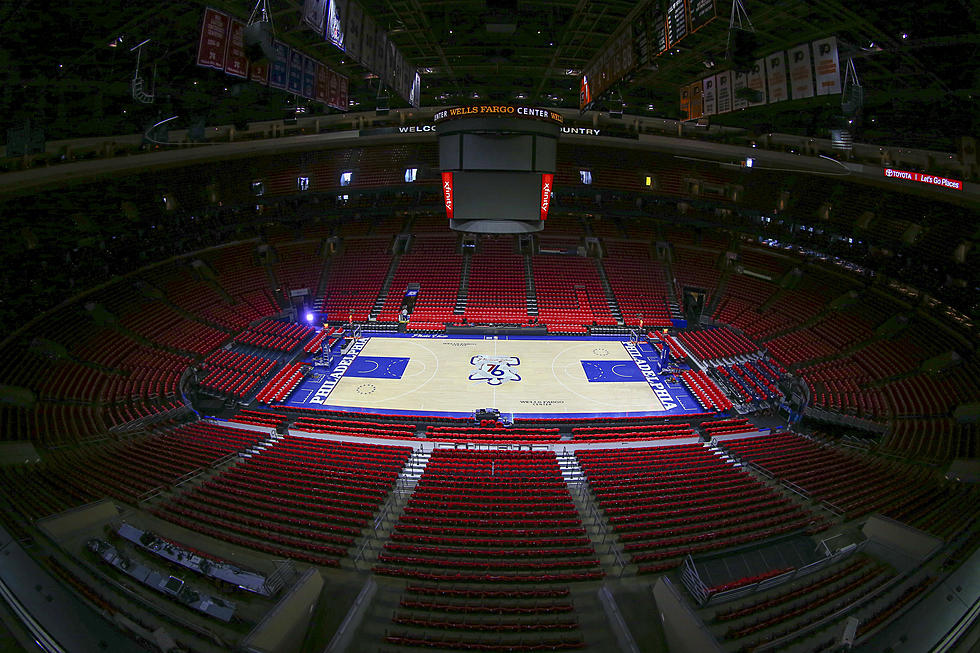 Sixers Home Court Advantage About to Grow for NBA Playoffs
Getty Images
Its been awhile since we saw a full-capacity crowd at the Wells Fargo Center in Philadelphia, but the team is taking another step towards getting there.  More fans will be in the seats at the Wells Fargo Center to cheer on the Sixers in the playoffs.
On Tuesday, the team announced they will be taking away more capacity restrictions for the team's playoff home games, with the team now playing in front of 50-percent capacity, with the possibility of more as the playoff season progresses.
That means the Sixers will play in front of just over 10,000 fans in the seats beginning on May 21, which is just in time for the start of the NBA playoffs.
The team is hoping to be at full capacity on June 11 when the city lifts restrictions completely, which means they Sixers would have full capacity during the Eastern Conference Finals, should they make it that far.
The team has been playing in front of 15% capacity, which is about 3,200 fans in attendance, but will now be in front of as many as 10,164 fans for the playoffs.
Philadelphia has been one of the best home teams in the NBA with a 27-7 record.
The NBA Playoffs are set to begin Saturday March, 22.
The Philies also released a statement on Tuesday announcing they are making plans to increase capacity over at Citizens Bank Park starting in 10 days and will be at full capacity starting on June 11.
Sixers Head Coaches With Most Wins In Franchise History