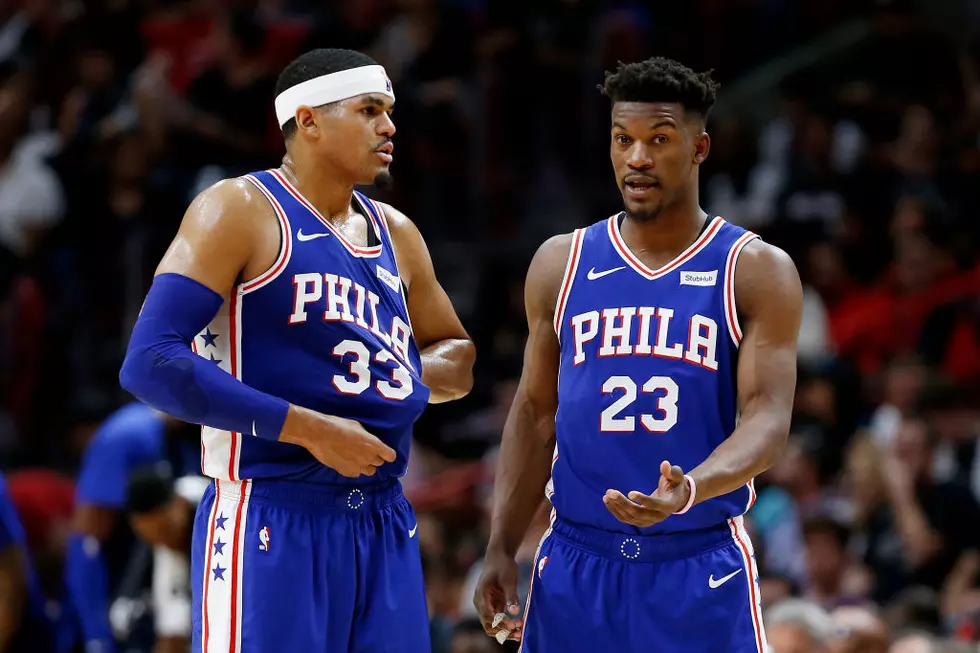 Sixers' Josh Harris Wants Veteran Stars Around 'For a Long Time'
Michael Reaves, Getty Images
The Philadelphia 76ers went all in this season. As soon as they named their former player Elton Brand the Head of Basketball Operations, the team's front office made every possible move to put them in a 'win-now' scenario. Quite the opposite strategy in which they have utilized over the years. Before, they were about 'the process,' where it was about acquiring assets for the future. This year, it was about winning now. In order to do that, the Sixers had to give up some of those assets to improve their roster.
The Sixers lost a few guys such as Dario Saric, Robert Covington, Landry Shamet, and Markelle Fultz. You know, 'process' guys. They were replaced with some more prominent names like Jimmy Butler and Tobias Harris in hopes that star qualities will trump overall chemistry when it comes to the postseason.
Once the Sixers made their major moves, they were discussed around the league as having one of the better starting fives in the league. Unfortunately, a lack of playing time together as a unit made it difficult for these guys to click altogether. The team hopes that their chemistry mixes well in the playoffs, but the results remain to be seen. Right now, the Sixers' front office expects a deeper playoff run than last season, which ended in five games during the second round. Anything other than that would result in failure and could leave the head coach jobless.
Many are under the belief that a first-round exit would put an end to Brett Brown's career as the Sixers' Head Coach. A second-round exit could be just as worse. Although Sixers' managing partner, Josh Harris has praised Brown for the job he has done over the years, he refused to commit to Brown beyond this season as he met with the media on Saturday.
Along with discussing Brown's future, Harris also touched on the future's of three of their veteran stars with expiring contracts. This summer, Jimmy Butler, Tobias Harris, and JJ Redick are all set to become Free Agents. However, Harris and Elton Brand are hopeful of retaining not one, but all three of these guys.
The Sixers haven't been shy about their feelings towards extending both, Butler and Harris. As soon as both moves were made, Brand stated that they aren't just making these moves for this season. The intention to lock both of these guys in beyond 2019 is there, and they will do what they have to in order to make it happen.
As for Redick, there wasn't much talk about his future in Philly from before. Last season, Redick wrapped up a one-year deal with the Sixers, and eventually re-signed after playing in what he viewed as a successful season. Although Redick is 34-years-old, another one-year deal could be in play for the veteran once again. After all, Harris stated that he would like all three guys here for a 'long, long time.'