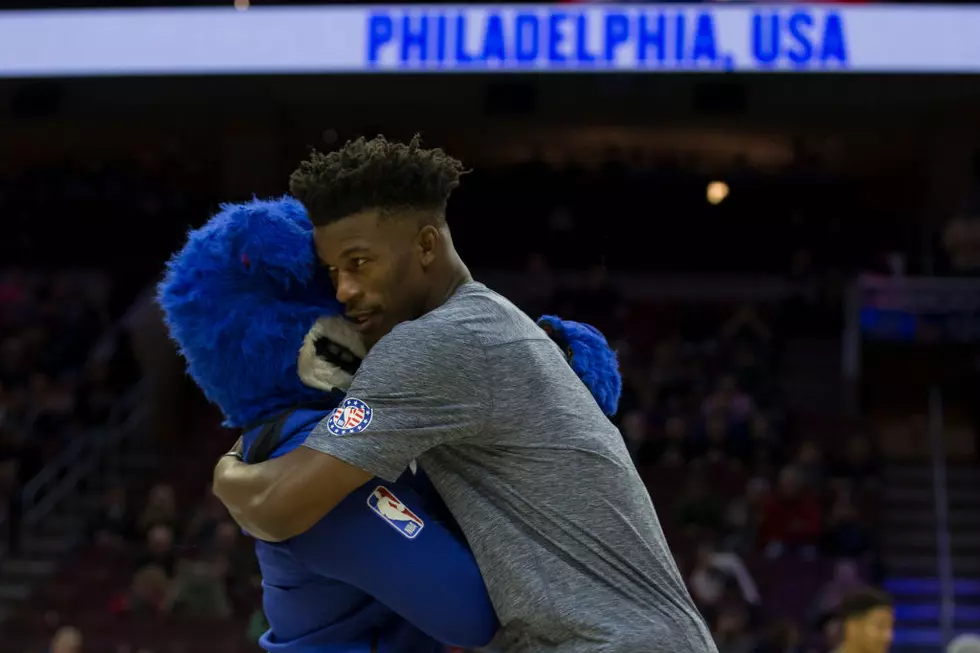 Sixers' Mascot Trolls Jared Dudley Ahead of Game 5
Mitchell Leff, Getty Images
Did anybody seriously think that the city of Philadelphia would hold back ahead of the Game 5 matchup between the Philadelphia 76ers and the Brooklyn Nets? After the intense matchup in Brooklyn this past Saturday, the environment at the Wells Fargo Center in South Philly is not going to be too kind to the Nets on Tuesday.
At this point, Brooklyn is in a do-or-die situation. Every game in the series from here on out is a must-win, as the Sixers are currently up 3-1. Fortunately, they have the chance to close out the series at home during Game 5, where they can pick up some rest before Round 2, and avoid heading back to Brooklyn for another matchup.
It won't be easy for Philly as they plan on getting the Nets best shot, but Brooklyn must be prepared to really hear it from the home crowd on Tuesday. After the mini-brawl that went down this past Saturday between Nets' veteran Jared Dudley and multiple Sixers, the Philadelphia crowd is ready to get loud and boo Jared Dudley even louder than their fans were booing Ben Simmons for the past two games. The fans aren't the only ones getting in on the action though. Now, the Sixers' blue dog of a mascot, Franklin wants to get in on the action as he trolls the Nets' Forward ahead of the matchup.
Franklin didn't come right out and mention Dudley's name, but it's not that hard to figure out who the Sixers' mascot was talking about when he mentioned they would be hosting an "Elmer Fudd look alike." After Dudley's infamous actions during Game 4, Sixers Twitter had a lot of fun with comedic comparisons for the Nets enforcer. From Elmer Fudd to being a YMCA try-hard player. Philadelphia fans made sure they trash-talked all the way up until the fifth, and potentially, the final matchup against Brooklyn in the playoffs.