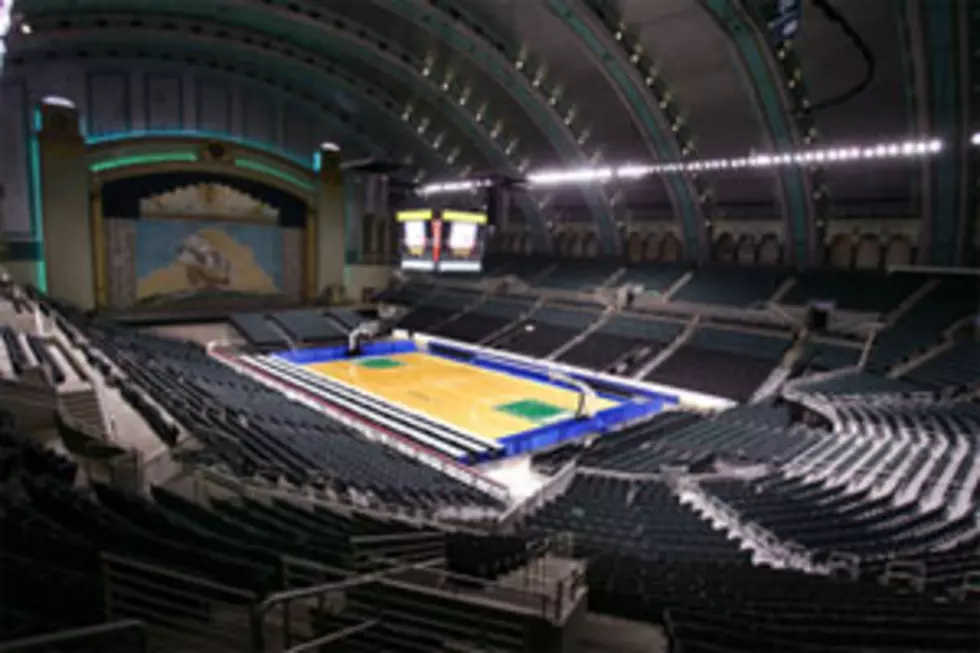 Sixers Will Play Nets at Boardwalk Hall October 13th
The Sixers held a press conference on Tuesday at the Adrian Phillips Ballroom to announce they will play their October 13 pre-season game against the Brooklyn Nets in Atlantic City.
"We are delighted to add Sixers basketball to the thriving entertainment in Atlantic City, and we truly appreciate their hospitality during our Boardwalk Classic weekend," said Sixers CEO and Co-Owner Adam Aron.
"This game can only further the unique rivalry between these two organizations – a series of battles including some of the 76ers' all-time greats; and now, some of today's team stars in Andrew Bynum, Jrue Holiday and Evan Turner. As we celebrate 50 years in the Philadelphia region, we're excited to tip off a year's worth of memories with this special event."
With all the buzz surrounding the Sixers this is a major "get" by the people at Boardwalk Hall to bring a pro sports team into the city.  Kudos to  Eastern division president of Ceasers, Dom Marrandino and everyone else involved for making this happen.
"Atlantic City is a premier entertainment destination and we're proud to partner with the Philadelphia 76ers to bring yet another big league sporting event to Historic Boardwalk Hall this fall," said Don Marrandino, Eastern Division President for Caesars Entertainment.
I hope to have played a minor role in making this happen.
Back in April, I spoke to Jeff Vasser of the Atlantic City Convention & Visitors Authority about the idea of having the Sixers play a pres-season game here in Atlantic City.  The Hall had lost its relationship with the Atlantic 10 and were looking to add a basketball event - so I suggested, as I have on-air at various times during the show that the Sixers might be a good idea.
Fast forward to June when I spoke to Sixers CEO Adam Aron in a late night phone conversation.  I suggested the same idea to him and he seemed to think it was a do-able and good idea.
Today at the press conference with the announcement that it will happen.