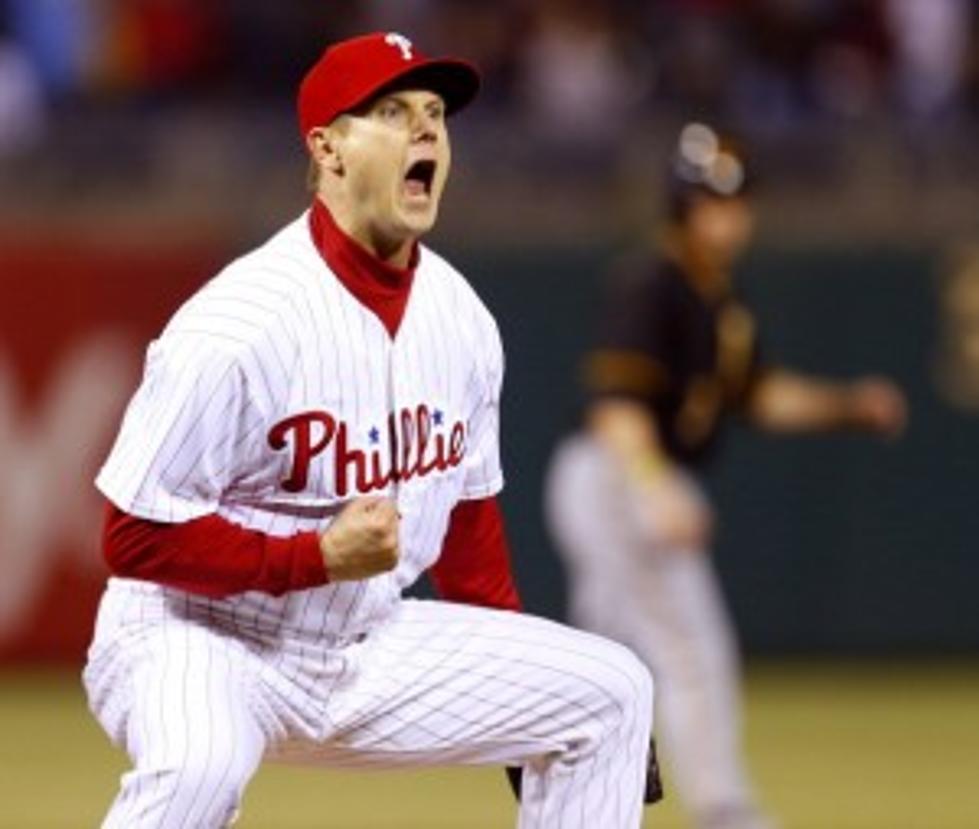 Sources: Jonathan Papelbon Traded to Washington
ESPN's Jim Bowden says the Phillies are getting a pitching prospect in return -- one who's currently at Double-A. (Photo by Rich Schultz/Getty Images)
According to FOX Sports' Jon Morosi, a trade sending Jonathan Papelbon to the Nationals.  In return, the Phillies will receive Double-A right-hander Nick Pivetta.
Pivetta is ranked as the No. 12 overall prospect in the Nationals organization. In 86.1 innings at High-A, Pivetta had a K/9 of 7.51, and a BB/9 of 3.02. His ERA was 2.29 and posted an FIP of 3.31.
Also according to reports, Papelbon agreed to take million less to head to Washington and leave the Phillies.
Papelbon is expected to take over as the Nationals' closer, pushing Drew Storen into a setup role.
Storen has saved 29 games with an excellent 1.73 ERA this season as the Nationals closer.
Meanwhile, Papelbon has a a 1.87 ERA dating back to Opening Day 2014 and is a perfect 17-for-17 in save opportunities this season. It is expected that the Phillies will get a Double-A pitcher back in return to the All-Star closer.
Ken Rosenthal of FOX Sports tweets that part of the agreement is that Papelbon will close for the Nationals, and he will be signed for the 2016 season. Presumably, that means that the Nationals will guarantee his 2016 option up front.