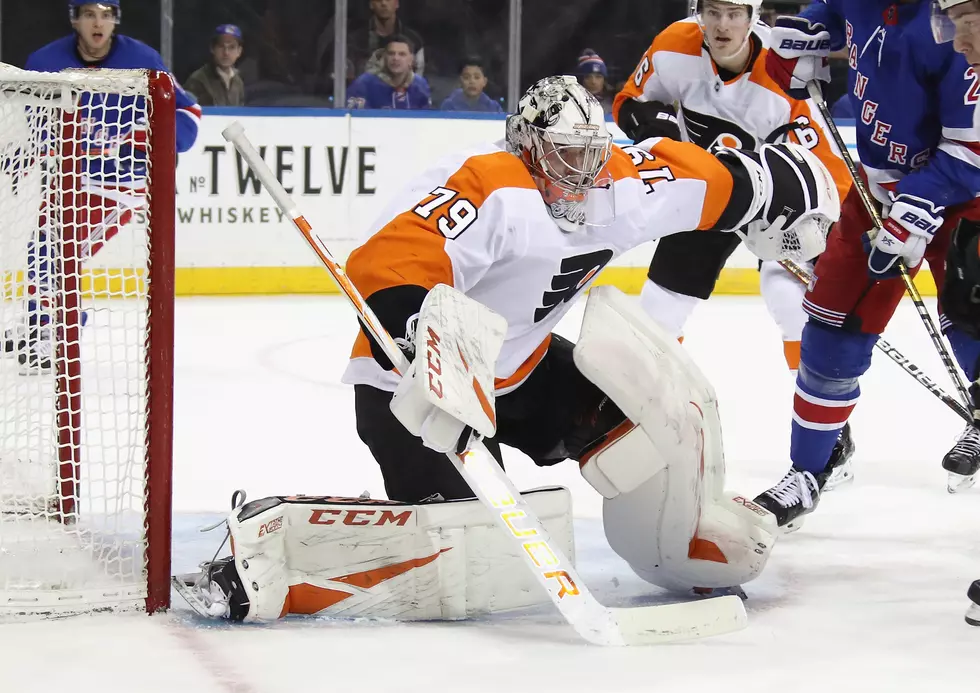 Sports Talk with Brodes: Flyers Beat the Rangers 5-3 & Win 6th Straight Game!
(Photo by Bruce Bennett/Getty Images)
The Philadelphia Flyers beat the New York Rangers in the second game of their home-and-home series. They continue to impress the fan base and the league.
In the first period, the Flyers scored three special team goals. The first two coming on the power play by Matt Niskanen and Sean Couturier. Couturier was questionable before the game with the flu. The third goal came from Michael Raffl after Derek Grant made a beautiful pass on the penalty kill.
Carter Hart was a major factor and contributed to the Flyers staying up three goals heading into the first intermission. He stopped Kaapo Kakko and Mika Zibanejad on big scoring chances.
To start the second period, Grant scored his first goal since the trade deadline to give Philadelphia a four goal lead. The Rangers got on the board with a power play goal of their own, but this moment was telling for me.
Instantly, as soon as the Flyers got their own power play, they answered the bell. Within seconds, Travis Konecny scored to give his team the four goal lead back. New York had a ton of momentum at this time and great teams find ways to stop that.
The third period was mostly all Rangers. They came in waves and continued to get man-advantage opportunities. They were able to score twice as the Flyers were on their heels, but the Orange & the Black was able to hang on.