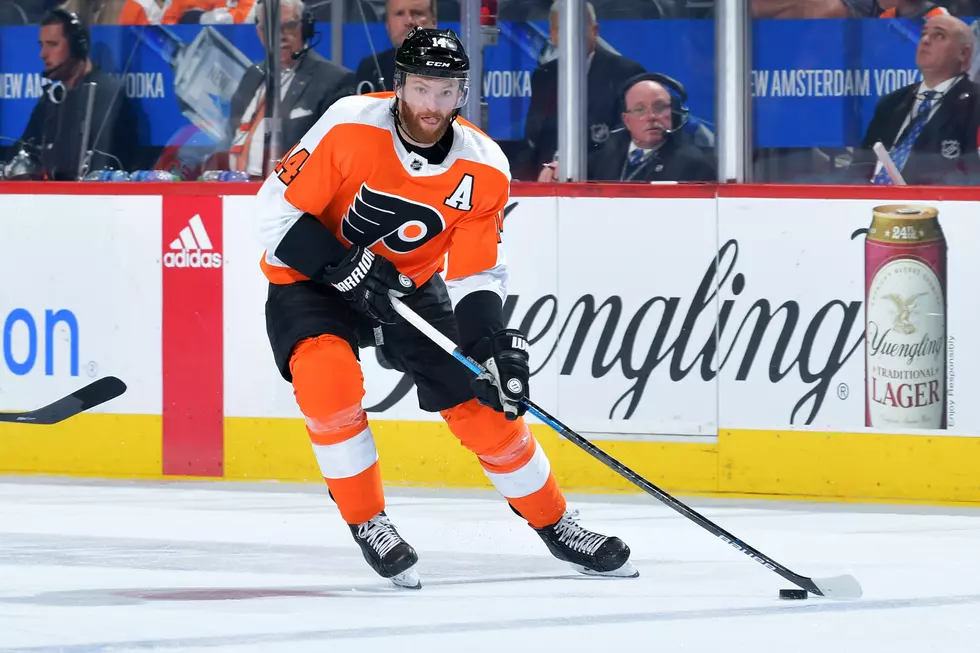 Sports Talk with Brodes: Flyers Get Revenge & Beat Toronto in a Shootout!
(Photo by Drew Hallowell/Getty Images)
The Philadelphia Flyers get revenge on the Toronto Maple Leafs as they win in a shootout to keep the hot stretch going! It was a goalie battle between Frederik Andersen and Brian Elliott all night long, but Elliott ultimately won the battle. In the shootout, Claude Giroux ripped a clap bomb top shelf and Sean Couturier executed a beautiful deke to secure the victory. This was completely different compared to the last time these teams met where the Flyers probably had their ugliest shootout in franchise history. The Flyers had a 2-0 lead after the first period thanks to Phil Myers and Oskar Lindblom. The Maple Leafs cracked back throughout the next two period as Auston Matthews delivered some assists to tie the game up. Mitch Marner left the game with an injury which was a huge loss. Elliott stood on his head late and was a big factor in the Flyers gaining two more points!