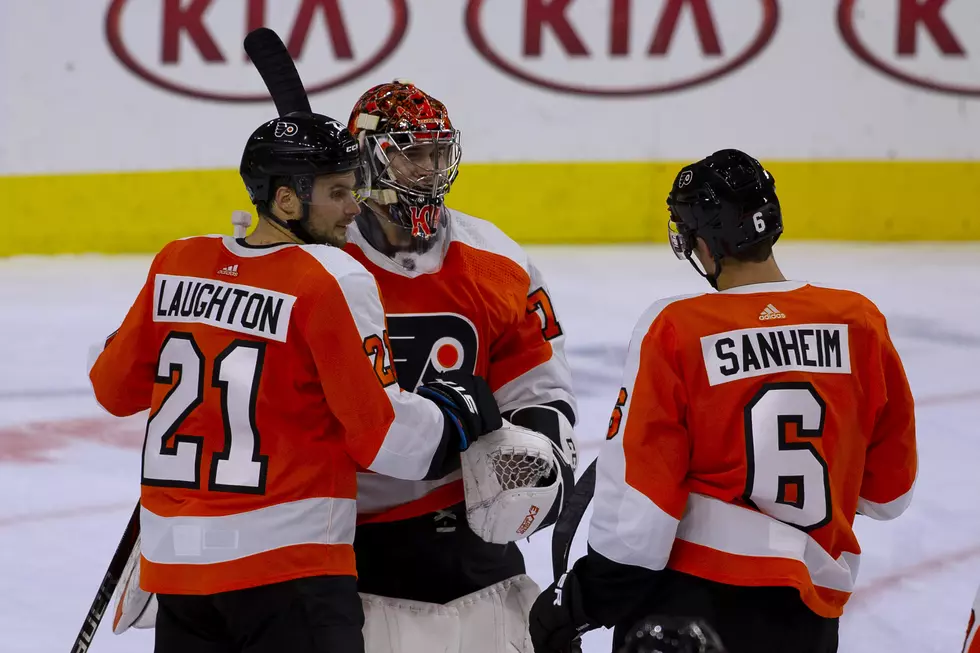 Sports Talk with Brodes: Flyers Win 4-0 & Carter Hart Records First Shutout!
(Photo by Mitchell Leff/Getty Images)
The Philadelphia Flyers beat the New Jersey Devils 4-0 in their home opener. Carter Hart records his first career shutout and he was something special tonight! The Flyers had plenty of chances to blow the Devils out. They took a 1-0 lead thanks to Ivan Provorov on the powerplay., In the second period, on a 5 on 3 penalty kill, Carter Hart made the game changing save. He went from post to post and flashed the leather to steal a goal from Taylor Hall on a one timer! From there, the Flyers entered the third period with the lead and scored three times. Kevin Hayes recorded his first goal as a Flyer, Sean Couturier netted one, and Travis Konecny continues to stay hot with a gift off a turnover. The Flyers are off to a hot start!