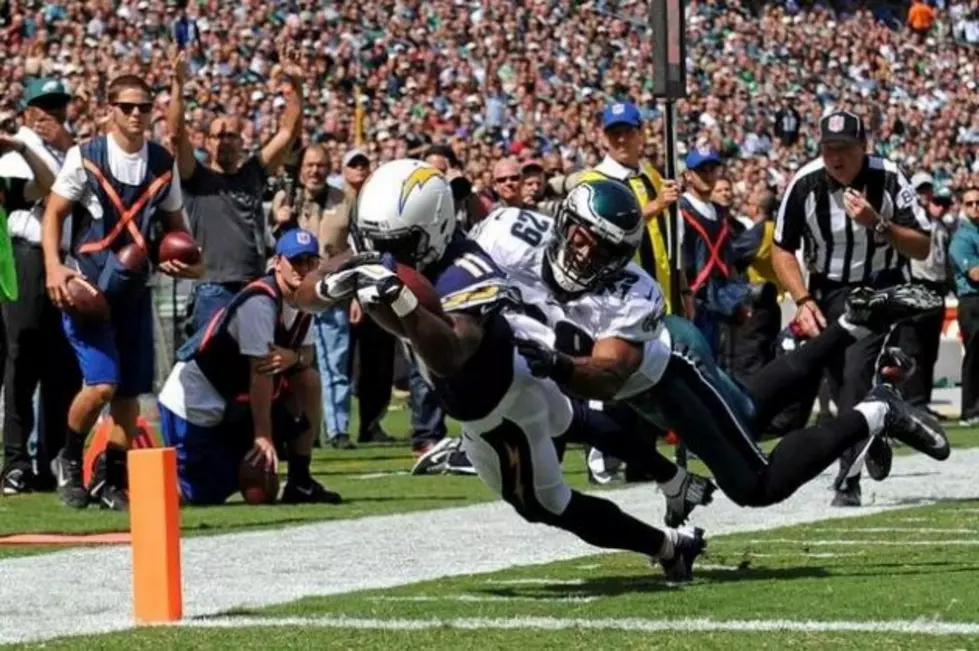 Sportsbash Monday: Chip Kelly Had Poor Clock Management On Sunday, Let's Play the Blame Game
Getty Images
Miss the Sports Bash or do you just want to listen to it again?
The Sports Bash ON DEMAND gives you the chance to go back and hear what you missed. Its the Sports Bash with Mike Gill and Todd Ranck.
Here is today's show: Monday September 16th 2013.
Brooks recaps the Eagles loss to the Chargers and exactly what happened in the latter stages of that game where the Eagles had the ball at the SD 14 with 2 minutes left to go, but only to see the Chargers drive down the field ti kick a game winning FG. However, Brooks still sees the Eagles as the best team in a weak NFC East division.
It's a Monday edition of top tweets!
Had an interesting exchange with Chip Kelly this morning where he admitted to McLane and the assembled media that he made a 'mistake' by not calling timeout when Mike Vick was slow to get up and was forced to come out for a play. It was a crucial part of the game just prior to the 2-minute warning where the Eagles were in the redzone in hopes for a go-ahead touchdown. McLane said Kelly is an aggressive coach and was thinking TD first before a FG. Follow McLane on Twitter.
97.3 ESPN FM HUGE ANNOUNCEMENT