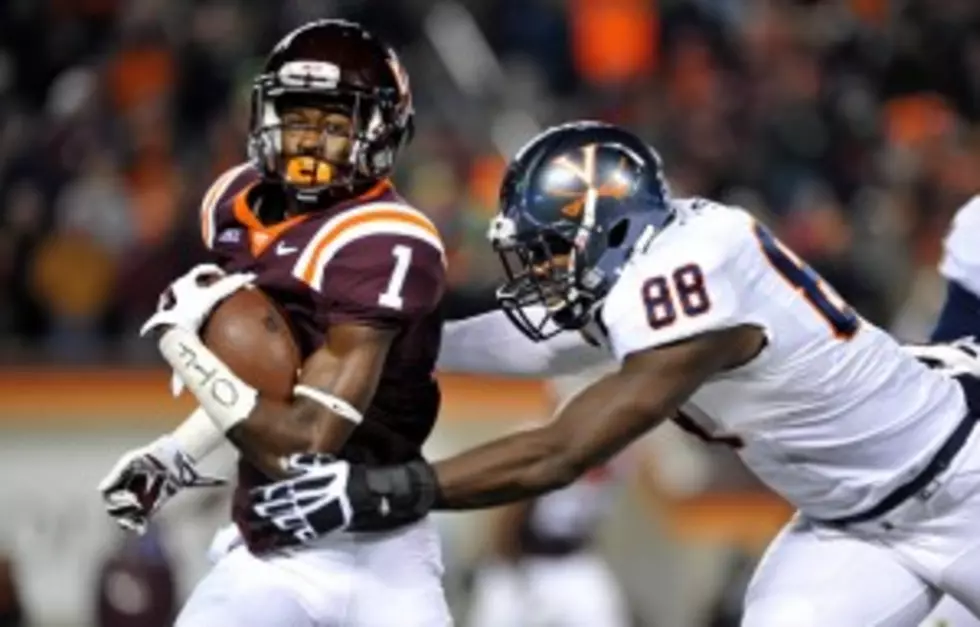 St. Joe's Alum Max Valles Drafted by Raiders in Fourth Round
Raiders selected Virginia OLB/DE Max Valles with the No. 179 overall pick in the 2015 NFL draft. (Photo by Michael Shroyer/Getty Images)
The Oakland Raiders selected Virginia OLB/DE Max Valles with the No. 179 overall pick in the fourth round of the 2015 NFL draft.  Valles played his high school football at St. Joe's of Hammonton and is the first player ever taken from the Cape-Atlantic League school.
Valles declared for the draft back in January, catching some by surprise, but immediately caught the attention of NFL scouts.
"He's an athlete and not a football player right now," a AFC defensive line coach said. "If it starts to click for him and he starts to put the tape work together with the talent -- look out, buddy. If it doesn't click, you've got a backup defensive end."
The 2012 graduate of the Hammonton school spent the last two seasons at the University of Virginia.
Valles is from the Sickerlerville section of Winslow Township, N.J. He had an amazing high school football career for Wildcats coach Paul Sacco. He played wide receiver, defensive end and safety while at St. Joe's and was a member of three state championship teams, including 2011 with a 10-0 record.
In two season at Virginia, Valles tallied 18 tackles for losses, 13 sacks and four forced fumbles as a 16-game starter.
Valles is the second Cape Atlantic League player to be drafted by the Raiders in recent years, joining Jack Crawford of St. Augustine Prep, who was drafted back in 2012 by Oakland.