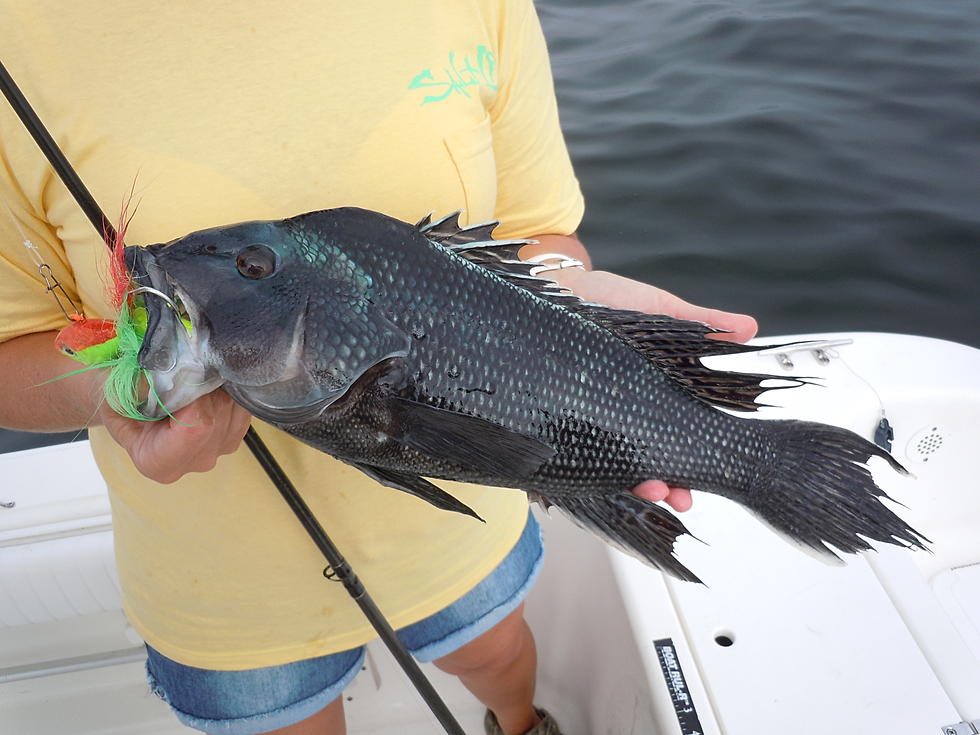 Summer Flounder/Sea Bass 2022 Regs and Seasons Set
TSM, Tom P.
At the conclusion of the April 7 evening webinar meeting, the New Jersey Marine Fisheries Council voted on the options for the 2022 summer flounder (fluke) and sea bass seasons, harvest limits, and minimum sizes.
Let the bitching 'n moaning begin.
It's impossible to meet the needs (read: please) of what interested parties believe is in the best interest of the resource, angler, and businesses involved in the most important and popular (fluke) and a top-three contender (sea bass) recreational fishing species.
Let the cheers be heard!
For the first time in New Jersey fluke fishing history, there will be a slot limit. Early season South Jersey bay/tidal river anglers applaud as do regional charter skippers and party boat captains, the latter for hires now having the prospect of fares being able to take home a fish or two, maybe three, for dinner. It shakes out to a whopping 149 day season, and the tackle shops are happy. As one proprietor proclaimed, "If the season is open, people will go!"
Let the bitching 'n moaning continue.
As per a post on Facebook, a south Jersey-based marine conservation officer opined that enforcement will be difficult. No argument there, but that's the job. Ditto the out-front fluke chasers who target bigger flatties. These bemoan the fact that now they can only keep one (see regs below).
No pleasing everyone.
For flounder, this is the 2022 dealio: two fish between 17-17.99 inches and one 18 inches or greater. The season opens Monday, May 2, and runs through
Tuesday, September 27. The early opener (it's been the Memorial Day weekend for years) bodes well for south Jersey bay flounder pounders.
Sea bass? No matter that the stock has experienced a 200%-plus recovery, the dictate from the feds was that a 20% reduction was necessary. "Erring on the side of caution," or some bureaucratic bovine ass blast like that.
For sea bass, it looks like this: a uniform 13-inch minimum length limit through the various seasons. Dates are May 17-June 19 with a 10 fish limit; July 1-August 31 with a two-fish limit; October 7-October 26 with a 10 fish limit; and November 1-December 31 with a 15 fish limit.
7 reasons why you need to kill the spotted lanternflies infesting NJ
LOOK: Here are the pets banned in each state
Because the regulation of exotic animals is left to states, some organizations, including The Humane Society of the United States, advocate for federal, standardized legislation that would ban owning large cats, bears, primates, and large poisonous snakes as pets.
Read on to see which pets are banned in your home state, as well as across the nation.