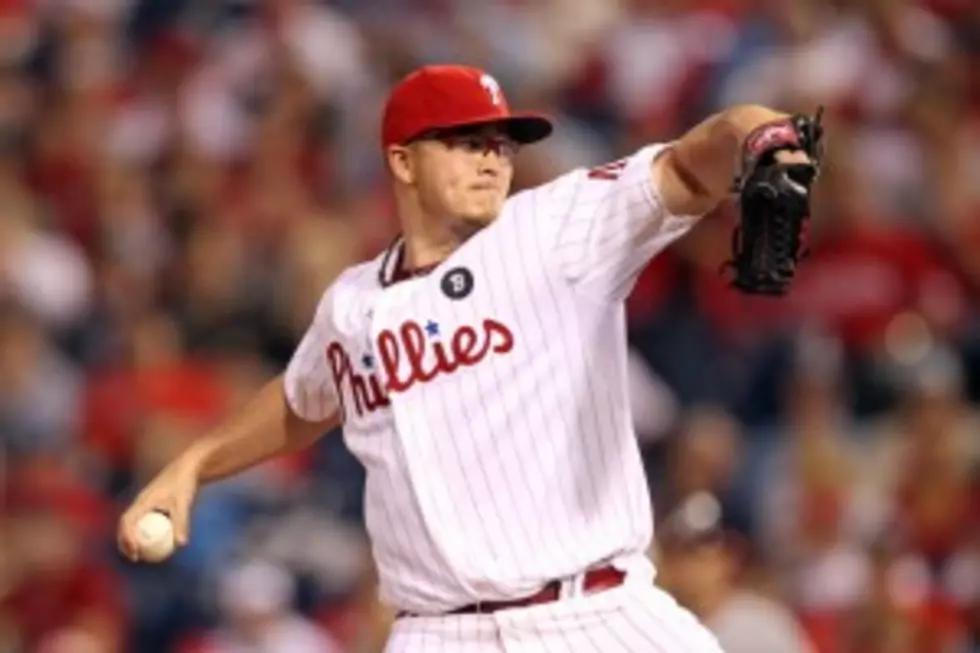 Thoughts on the Phillies' Starting Rotation
Phillies manager Charlie Manuel set his pitching rotation for the opening week of the baseball season, but it doesn't look like most people thought it would.
Roy Halladay will start Opening Day against the Pirates on April 5, no big surprise there, with Cliff Lee pitching game two in Pittsburgh.  However, the three, four and five spots, I think people were a bit surprised by as Manuel announced that Vance Worley will throw game three and Cole Hamles will get the ball in the home opener.  Joe Blanton could be skipped all together.
While it's nice for the fans to see Hamels get the ball in the home opener, he is clearly a better pitcher then Worley and should flip back with him the first chance that he gets.  As for Blanton, who has been on the trade block and back off of it and is in the final year of a deal that will pay him $8.5 million this season it has to be some-what of a disappointment to not be in the mix.
The guy we are anxious to see here is Worley, can he come back and have another solid season in the rotation after stepping in and thriving in place of Roy Oswalt last season.  That will be something to keep an eye on in the early going this season.
If Worley can show he belongs, the sting of losing Oswalt might not be as big, and it also could soften the blow of losing Chase Utley and  Ryan Howard for the middle of the line-up.  If Worley can duplicate what he did in 2011 where he went 11-3 with a 3.01 ERA the Phillies will once again have the best pitching staff in baseball.
If Worley falters as J.A. Happ did after a breakout campaign, the Phillies rotation will take a big step back.