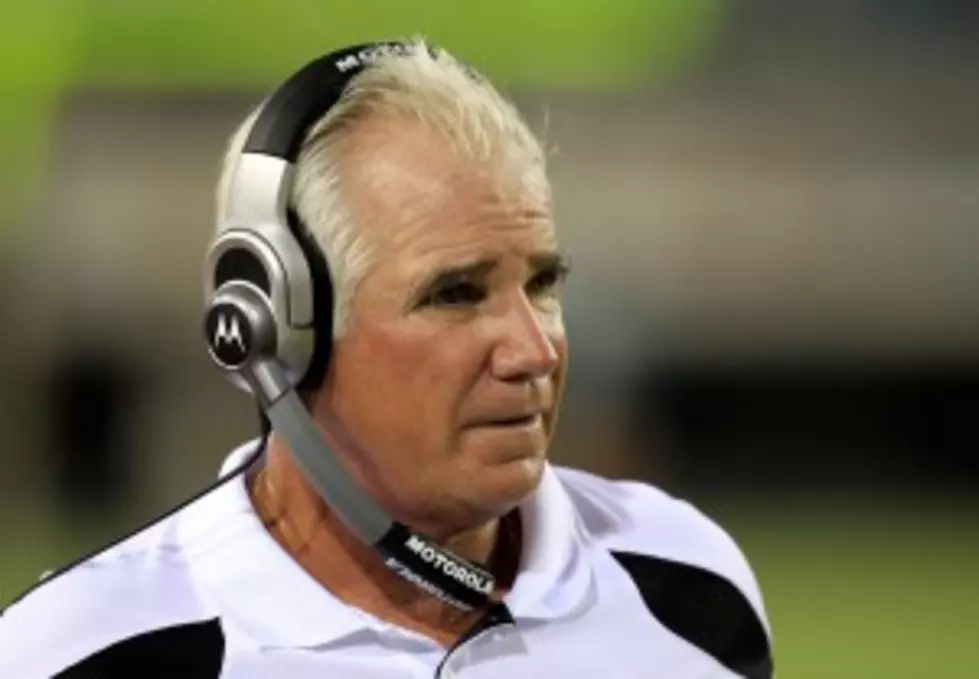 Unnecessary Roughness: Week 10
Here are my NFL reflections, scrutiny, assessment, and hopefully some perceptiveness from the around the league:
-Mike Smith's blunder: I fully believed that the winner of Saints-Falcons would go on to win the NFC South. Atlanta was able to fight back and force overtime after a ten point fourth quarter deficit, only to have their head coach rewrite the script on bad overtime coaching. The idea of going for it from your own 29-yard line in sudden death overtime is asinine regardless of the result. He threw his defense under the bus by telling the world that he didn't trust them and lost the game in the process. I still believe Atlanta's talent and schedule will allow to them to find their way into the postseason, but going on the road the entire time will make it difficult for a team that is much more effective in their home dome.
-One injury too many in Houston: Losing Matt Schaub for the season probably wont derail the Texans run at their first playoff appearance in franchise history. It will quiet the chatter about their roster being balanced enough to make an unprecedented Super Bowl run, though. Gary Kubiak's team transformed from a finesse, weak minded, under-performing unit to a hard-nosed, tough, winning group despite losing Mario Williams for the season and not having Andre Johnson available for over a month. Can they overcome losing their quarterback? Time will tell if Matt Leinart can lean on a great running game (Arian Foster and Ben Tate are both on pace for over 1,000 yards rushing), a smothering defense (led by Wade Phillips new 3-4 scheme), and a manageable schedule (@Jaguars, Panthers, @Colts) to secure a spot in postseason play.
-Playoff preview: America's Game of the Week lived up to the hype in San Francisco. Giants-49ers had everything a fan could ask for in a football game. Dominant defense, big plays, lead changes, critical coaching decisions, and the outcome still undecided with less than two minutes to go. Jim Harbaugh's team continues to defy expectations by defeating everyone in their path. At 8-1, with five games remaining against NFC West foes, thirteen wins and a first round bye are almost assured at this point. As for the Giants, Eli Manning's fourth quarter magic almost pulled another victory in the last minutes. Questions about another second half collapse will be raised if they can't win at home against the Eagles on Sunday, but it's clear that they are going to be in every game. Sign me up for a rematch in January.
-Style points don't matter: The Denver Broncos are debunking the idea that you need to throw to win in our current NFL. 2-for-8. That was Tim Tebow's passing line on Sunday afternoon during a 17-10 win in Kansas City. Their first back-to-back wins in 29 games came via a game plan that -- despite losing their top two running backs -- called 55 runs to 8 passes. At times, it was like watching an SEC team grind out a victory over a team that didn't want to tackle anymore. The zone read has had a place in the NFL for a while now -- many teams run play action of the the shotgun using the formation -- but not to this extent. John Fox and Co. have identified that Tim Tebow is a winner (3-1 since taking over as a starter), but has limitations that need to be covered up. His strengths -- leadership, rushing the ball, reading the defense in a pass/run option -- are now being accentuated. Can they win long term in an NFL where the best passing teams score at will? Probably not. Can they win the horrible AFC West with a gimmick offense and a running game that keeps their defense off the field? Probably.
-AFC North jumble: Baltimore sweeps Pittsburgh, Pittsburgh knocks off Cincy. I think there's a chance that the top three teams in this division all make the postseason, but how the standings look on a week to week basis is a guess at this point. I still believe Baltimore is the best team in this division and will secure the title/first round bye. But don't be surprised if the three remaining games these three have head-to-head down the stretch aren't the last they see of each other this season.
-Love for Lovie: The 6-3 Chicago Bears are once again a legitimate playoff contender. After years of mediocrity, Lovie Smith looks to have his team poised for back-to-back winning campaigns. He deserves credit for guiding a defense that forced six turnovers on Sunday vs. Detroit. He has subtly made defensive changes -- more man to man coverages as opposed to their strict Tampa 2 -- and is getting outstanding play out of Lance Briggs and Brian Urlacher. Devin Hester seems poised to take every punt return back. Matt Forte is a special back. Heck, even Jay Cutler has avoided hurting the team with turnovers. With games remaining against the Chargers, Chiefs, Seahawks, Broncos, and Vikings, we're looking at Chicago going into Week 17 with a shot to return to the postseason.
-Blame Rex, Not Sanchez: Mark Sanchez did not play well on Sunday night at MetLife Stadium. He was erratic, inaccurate, turnover prone and made a clock management error toward the end of the first half. But putting all the blame on him — as his bombastic coach seemed to do at halftime — doesn't tell the full story. When Mark Sanchez took a timeout before a third-and-goal with 1:24 left in the first half, Ryan was angry, already obviously thinking about having to give Tom Brady the ball back with plenty of time for another drive. Despite Sanchez scoring a touchdown on the next play, Ryan told NBC's Michele TaFoya that the timeout was the "stupidest play in NFL history."
Way to throw your quarterback under the bus, Rex.
New York lost the game for a multitude of reasons. Their offensive line couldn't block Andre Carter (4.5 sacks, a Patriots team record), their defense was unprepared to stop Patriots tight end Rob Gronkowski (8 catches, 113 yards, 2 touchdowns), their special teams literally dropped the ball,  and they couldn't get a stop after Sanchez connected with Plaxico Burress to cut the deficit to 23-16.
The fact that Rex Ryan was upset with his quarterback for calling a time out to make sure of the play call on a third-and-goal shows how far he still has to go in becoming a really good head coach. Defensive coordinators can get upset about giving the opposing coaches extra time to drive. A head coach blasting his quarterback on national television after he scored a touchdown? You can't make this stuff up.
This isn't meant as an apology for the performance of Mark Sanchez. He wasn't good enough on Sunday night, nor has he taken the steps forward the franchise needs him to so far this season. His stat line — 20/39, 306 yards, 1 TD, 2 INT — is not going to get it done against Tom Brady.
But neither is allowing 389 yards to New England's offense. Neither is showing zero faith in your defense by making an ass of yourself and the pursuit of points on offense. Neither is having a defensive game plan that doesn't account for one of the leagues most dangerous tight ends. Neither is having a head coach who basically declares the team's chances of winning the division dead despite only being back one game (as well as a head-to-head tie breaker) of New England with seven to go.
Mark Sanchez did not do enough to win, but Rex Ryan lost the football game.
-Quick hits: Brandon Lloyd has made a difference in the Rams offense...It's about time that we just admit that the Colts are on the clock...13-28 for 93 yards just isn't going to get it done, Matt Cassel...Antonio Brown (21 catches last three games) might be Big Ben's new go to guy...Welcome to the season, Chris Johnson...This is the first time that Mike Shanahan has ever lost five straight games in his career...Drew Brees is pulling closer and closer to Unitas' consecutive games with a touchdown streak...DeMarco Murray has given Dallas a lethal balance on offense...Marshawn Lynch is running as hard as any back in the league...Road teams went 10-4 in Week 9 and 10-6 in Week 10...Ben Roethlisberger became the second fastest QB to 25,000 passing yards. The fastest? Kurt Warner