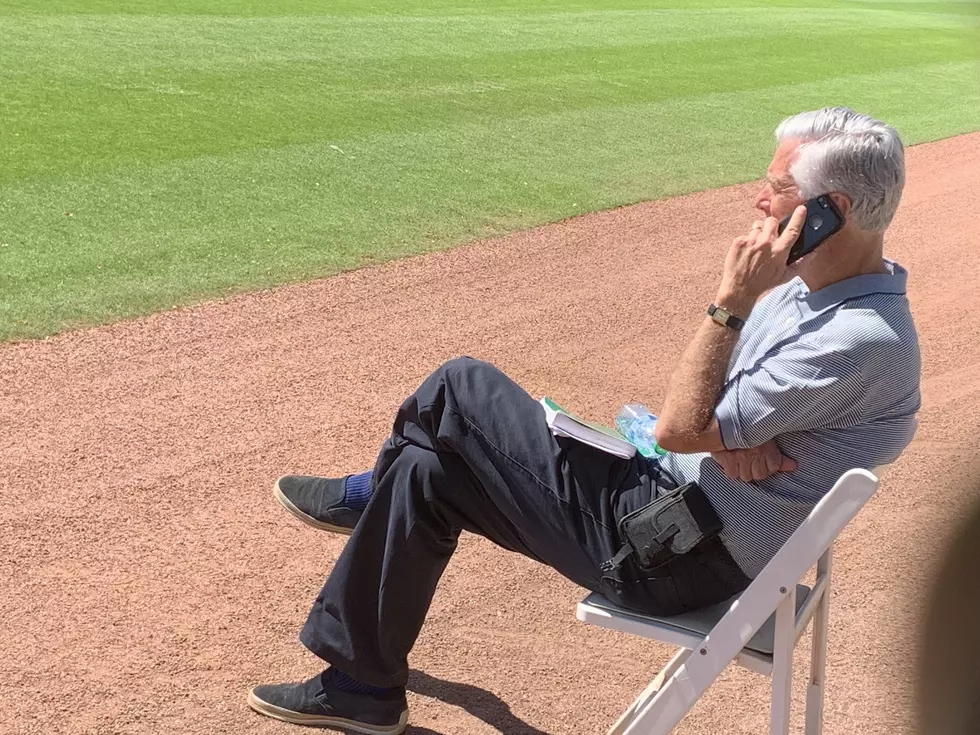 Video: What's Next for the Phillies?
Phillies president of baseball operations Dave Dombrowski (Frank Klose/Powder Blue Baseball)
The Phlies have plenty of off-season questions that need to be answered.
After the news that Bryce Harper would return to first base next season, the team only has one key free agent decision - Aaron Nola.
Harper decision essentially closes the door on a Rhys Hoskins return,  but with hom walking, can the Phillies afford to move Nick Castellanos? He is the one position player that seems like there is a possibility of trading, but what is his value?
Craig Kimbrel will not be returning,  so the team might look to add a legit closer to the bullpen.
Here are the Top 5 Phillies Offseason questions that need to be answered.
• What will happen with Aaron Nola?
• If Nola walks, who replaces him?
• Can the Phillies really move Nick Castellanos?
• If they do move Castellanos, is Mike Trout a realistic option to replace his production?
• Should Josh Hader be the top free agent target?
I discuss those topics and more with Phillies writer Bob Wankel from Crossing Broad.
Top Ten Philly Athletes Age 25 or Younger
Philadelphia has some great young athletes right now, from NFL MVP Runner-up Jalen Hurts to NL Gold Glove Award Finalist Bryson Stott to 30 Points Per Game Scorer Tyrese Maxey. In honor of the Philly Sports teams Youth Movement, here are my rankings of the top ten Philadelphia Professional Athletes who are 25 years old or younger:
Gallery Credit: Josh Hennig/Townsquare Media