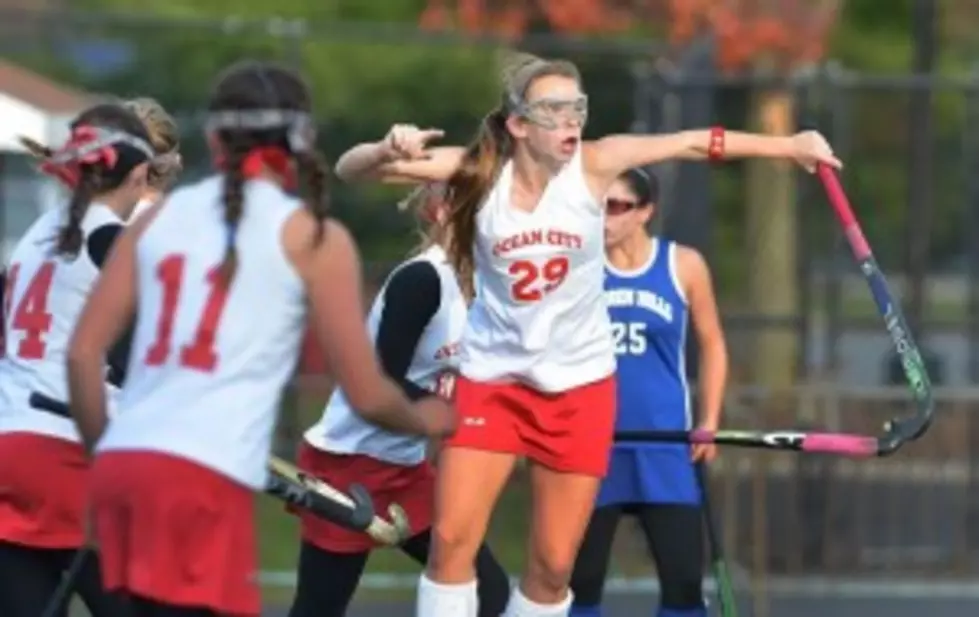 Vote for This Week's Athlete of the Week [11/13]
Ocean City Red Raider field hockey player Lauren McNally celebrates. (Photo Courtesy: pressofatlanticcity.com)
She is the third Red Raider to take home the honor so far this sports season.
Meanwhile, this week, we have a new set of local student-athletes who shine on their respective fields. Each are now in the running to take home this week's Athlete of the Week.
You can cast your vote below as many times as you'd like, and then you can hear the winner announced live on the South Jersey Sports Report with Mike Frankel every Saturday morning beginning at 9:00.
---
Stefon Bowman, Football, Bridgeton - The senior rushed for 241 yards and 4 touchdowns as the Bulldogs clinched a home playoff game in the Group 3 bracket.
Zach Zellers, Soccer, Ocean City - The senior netted the only goal in a 1-0 win over Cherry Hill West that sent the Red Raiders into the South Jersey Group 3 finals.
Salaam Horne, Football, St. Joseph - The junior signal-caller gained 151 yards on four carries in win that made his coach, Paul Sacco, #1 all-time in victories among South Jersey coaches.
Chloe Courter, Field Hockey, Southern Regional - The senior scored game winners in the Rams' Group 4 quarter and semifinals; one was in overtime the other in a shootout.
Bryan Thelismond, Football, Mainland - The junior scored 3 touchdowns as the Mustangs defeated Vineland and qualified for the Group 4 playoffs.