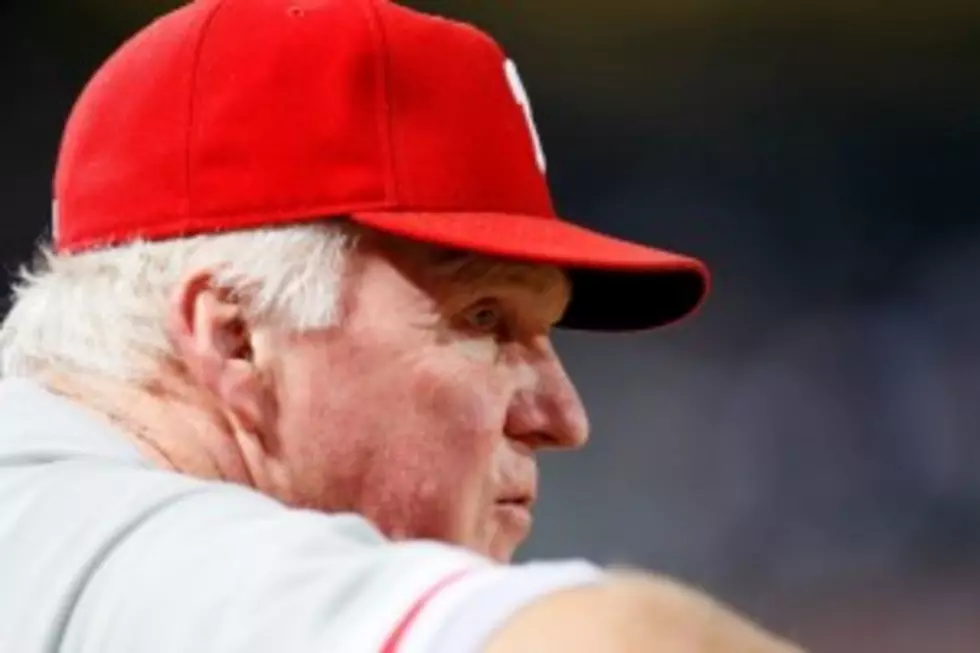 Was Johnson Bad or Were the Phillies Good?
The question I thought I was going to have to address today was "Was Josh Johnson that good or are the Phillies that bad?" Instead, it turned out to be "Are the Phillies' bats breaking out of their slump, or is Josh Johnson in a slump?"
Before last night, Josh Johnson had never given up 11 hits in a start. He'd twice before allowed 10 hits, the last time being his previous start on Opening Day against the Cardinals and other all the way back in August of 2010. It was only the sixth time in Johnson's career that he's allowed six or more runs in a start.
So the question remains: Is this a measure of the Phillies' gaining confidence or is this a bad sign for Josh Johnson's recovery from the shoulder injury that kept him out for most of the 2011 campaign?
The answer is probably a little of both. After averaging just two runs a game through the first four games of the season, it seemed pretty obvious that this team was due for an outbreak of offense. Manager Charlie Manuel stressed that with the number of players in his lineup that aren't used to playing regularly, he felt it would take a little longer for the lineup to start hitting.
That's exactly what happened last night. A team that that only been able to put together back-to-back hits five times through its first four games managed to do it four times (if you count the odd fielder's choice/baserunner interference call in the second inning) in last night's game.
As far as Johnson, there's room for concern about his health. Through two starts, his fastball's average velocity is down from last season; 92.7 from 94.0, which was already down from his 94.7 in 2010. His slider's velocity is up slightly, 86.5 from 85.9 in 2011, but still lower than it's 87.9 in 2010.
It's going to be a story to watch in Miami. It might just be early season rust from a pitcher coming off of a major injury. It could also be the beginning of the end for an injury-prone player who's missed the majority of three out of the last five seasons with back, elbow, and shoulder ailments. To state the obvious, the health of their staff ace is a big factor in determining if the Marlins can be serious contenders in the NL East.
I'm curious to see how Manuel configures his lineup tonight against the left-handed Mark Buehrle. He's made it seem like he wants to get as many players a chance to prove themselves as possible in these early games, but it stands to reason that he'd want to ride the hot hand and keep the same lineup out there again. I'd like to see the same lineup again, but Charlie is an admitted tinkerer with a lot of moving pieces to play with.
Joe Blanton (0-1, 13.50 ERA) will be making his first start of the year tonight for the Phillies. Blanton drew the loss on April 7th against the Pirates when he came on to pitch the 10th inning. Mark Buehrle (0-1, 3.00 ERA) makes his second start of the season. First pitch is scheduled for 7:05.