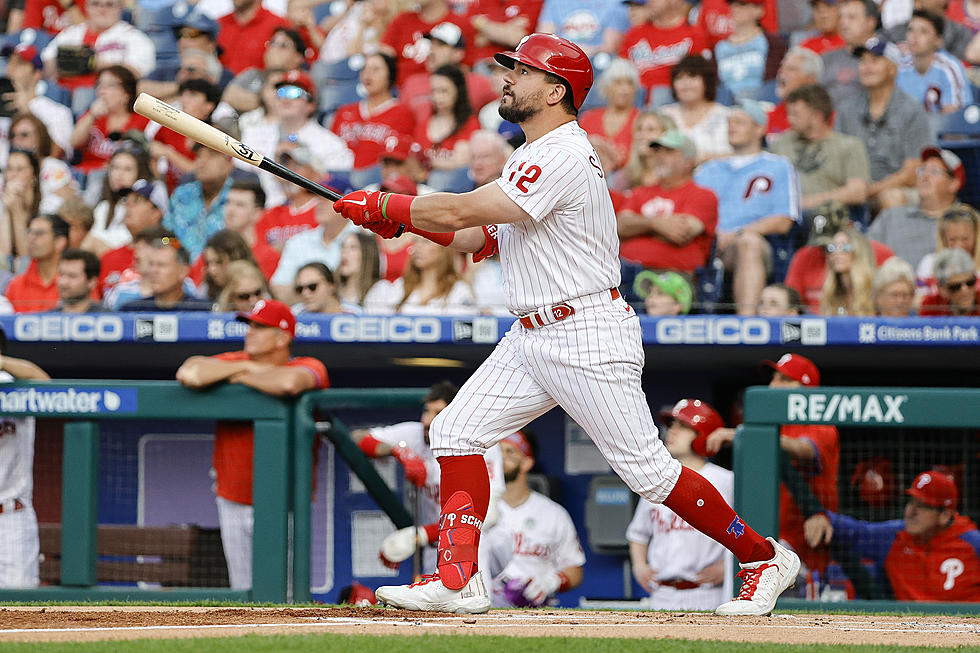 Wawa's 'Schwarbomb' The Latest Hit in Partnership with Phillies Slugger
Tim Nwachukwu, Getty Images
When Kyle Schwarber signed with the Phillies back in March of 2022, we all predicted the success and home runs he would hit. However, nobody could have predicted his partnership with Wawa.
Multiple athletes have expressed their love for the store after they have signed or have been drafted by a Philly team, notably Eagles WR Devonta Smith, who said in an interview that "You know what's crazy. I've got a Wawa addiction. I literally eat one every day, for some reason". So, it's not that uncommon for the area's athletes to have a connection with them. Schwarber, however, has taken his partnership to another level.
In June of 2022, Schwarber recorded a batting average of .272 with 12 home runs, the most of any player in the MLB that month. And while Kyle was dominating on and off the field, Wawa came up with a new marketing campaign.
Their well-established "Hoagiefest" made a special second appearance in the fall, to celebrate the Phillies making the playoffs for the first time in 11 years, and named it "SchwarberFest". To honor what he accomplished when the promotion was happening in its normal month of June. And what happened after it was announced? Kyle hit a 488-foot home run in Game 1 of the NLCS, 1 day after the promotion was announced.
The partnership didn't stop there, in April of 2023, Wawa announced that they have made Kyle his own drink. The "Schwarbomb," named after what Phillies fans call a Schwarber home run, is available at Wawa for the price of $4.88. To honor the NLCS home run length.
It's an energy "refresher" made of mango and dragon fruit with energy and immunity boosters blended in. The drink is available in any size, iced or frozen for the whole 2023 MLB season. And people love it. Calling it "Well worth the money" for the drink. Hopefully, the drink sticks around after the season. And I personally recommend giving it a try, because Wawa really "knocked it out of the park" with this one.
Phillies Managers with the Most Wins Since 1980
Here are the Phillies managers with the most wins in team history.
Fore! The Absolute Best Mini Golf Courses at the Jersey Shore