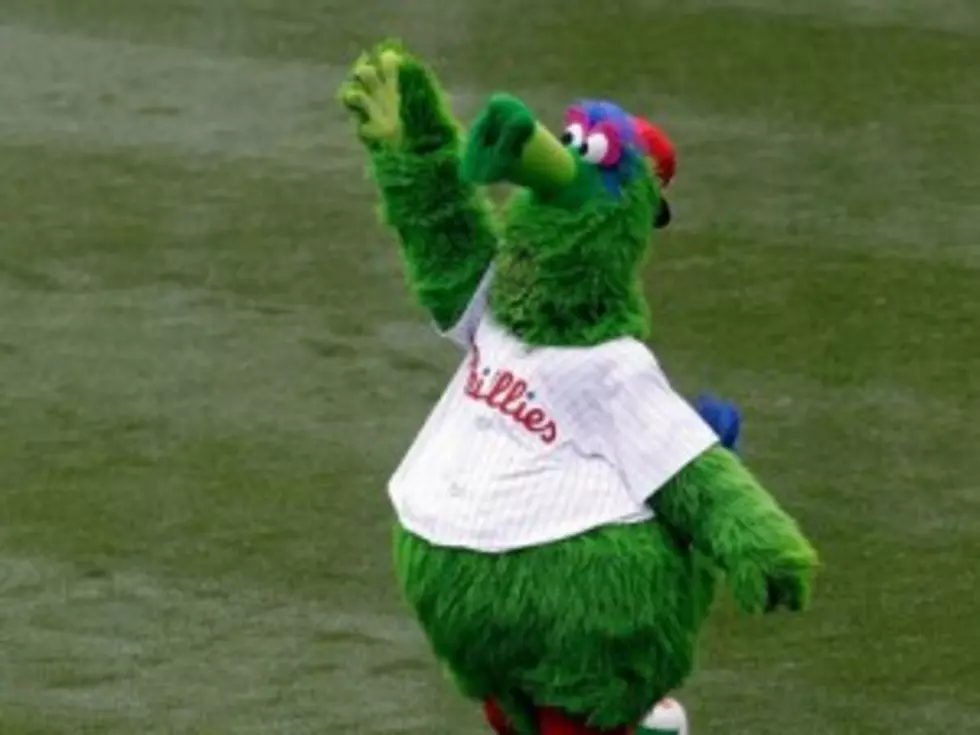 What Does the Phanatic Say?
Getty
The Phanatic has done it again.
A new music video, "What's the Phanatic Say," is now available on YouTube, and features a parody of the popular "What Does the Fox Say," one of the year's wackiest electronic dance songs.
Among those making appearances in the video are various Phillies minor league and local college mascots, as well as Phillies Front Office Employees and other special guests.
This is the Phanatic's first music video to land on YouTube.
The video is also posted below: