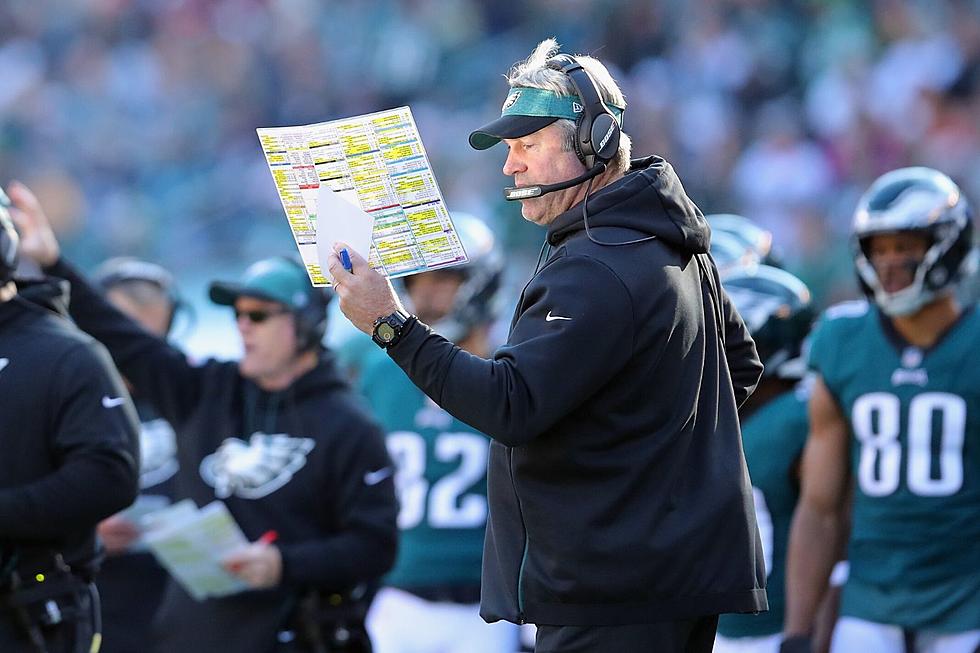 What Has Been Paramount To Eagles Offense Under Doug Pederson?
Photo by Brett Carlsen/Getty Images
The Doug Pederson era has certainly exceeded many people's expectations after he was not one of the Eagles top candidates early in their coaching search four years ago.  Aside from leading Philadelphia to their first Super Bowl Championship, Pederson has led the Eagles to three straight playoff appearances after one postseason game played from 2011 to 2016.  Despite numerous injuries and issues at Wide Receiver, Doug Pederson's Offense has averaged 24.63 Points Per Game in his four seasons and over the last three years the team has finished each season Top 14 in the NFL in Total Yards and Passing Touchdowns.  According to ESPN NFL Insider Mike Clay's analysis of all 32 NFL Offensive Play Callers, Doug Pederson is top three in Most Offensive Snaps Per Game for an offense that generates a high number of touches for Eagles Running Backs and top three in the league in Targets for Tight Ends.  Pederson's high volume offense has been a key for the Eagles success over the last few years.
Mike Clay joined Josh Hennig on Thursday with his perspective on Doug Pederson's offense operating at a high volume in Philadelphia:
"We saw this with Chip Kelly and kind of with Kliff Kingsbury last season where these guys come in and want to run a lot of plays but here's the thing: If you go Three-and-Out, all you are doing is putting pressure on your defense by going fast, we saw that during the Chip Kelly era (in Philadelphia) - The Eagles have done pretty well (offensively), obviously they have been above average offensively for the most part through out (Pederson's) time with the team and that high volume has paid off for the Quarterbacks...and certainly the Running Back position and the Tight Ends position as well.  At Wide Receiver as we know (the Eagles) have had some problems there but (Pederson's play calling) has allowed plenty of volume for the Offense."
Checkout what Clay had to say about the differences between Doug Pederson and Andy Reid's offenses, expectations for Miles Sanders this upcoming season, perspective on the role of Tight Ends in NFL Offenses, and more.
Eagles QBs Drafted Outisde Of The First Round Since 2000