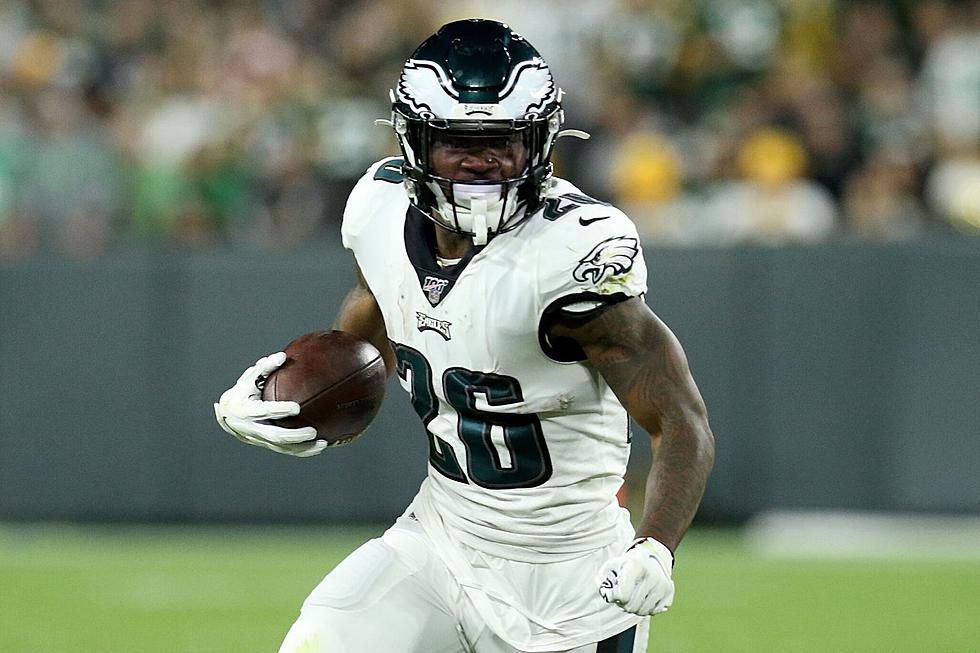 What Is Miles Sanders Potential This Upcoming Season For Eagles?
Photo by Dylan Buell/Getty Images
Miles Sanders proved his worth during his first season in Philadelphia by setting the Eagles Rookie record for Yards From Scrimmage with 1,327 Total Yards along with Six Total Touchdowns.  Sanders, the 53rd overall pick in the Second Round of the 2019 NFL Draft, became a major asset for the Eagles offense as the team averaged 24.6 Points Per Game in the 11 games Sanders started at Running Back in 2019.  Sanders finished the season Ninth in the NFL in All-Purpose Yards with 1,641 and only 76 yards away from being top five last season.  For comparison, the top five leaders in All-Purpose Yards in 2019: Christian McCaffrey, Ezekiel Elliott, Nick Chubb, Derrick Henry, and Michael Thomas.
"The Football Scientist" and NFL Insider KC Joyner joined Josh Hennig and Ryan Rothstein on Tuesday with perspective on Miles Sanders heading into the 2020 season:
"If the Eagles blocking is still very strong and their run blocking is so strong they should take greater advantage of it and I don't know why they don't....What I see on tape, (Miles) Sanders was easily a top ten (Running) Back and there were times I was thinking he could be a top five (RB) in the league right now and that was not including what he was doing with the pass receiving, I'm basing that (assessment) just on his Run Production. - I don't know if he's a guy you can 'bell-cow' and say you are going to give him 350-400 touches a year but I still would like to see him get to 300 touches a year and plus with the other Running Backs the Eagles have on the depth chart, you start putting that (Run Game) together and as long as (Sanders) stays healthy the Eagles could have, if they wanted to, have a top five Running Game in the league."
Checkout what Joyner had to say about the Eagles 2020 Draft Class, perspective on Jalen Hurts, Carson Wentz, and more NFL talk.
Eagles QBs Drafted Outisde Of The First Round Since 2000