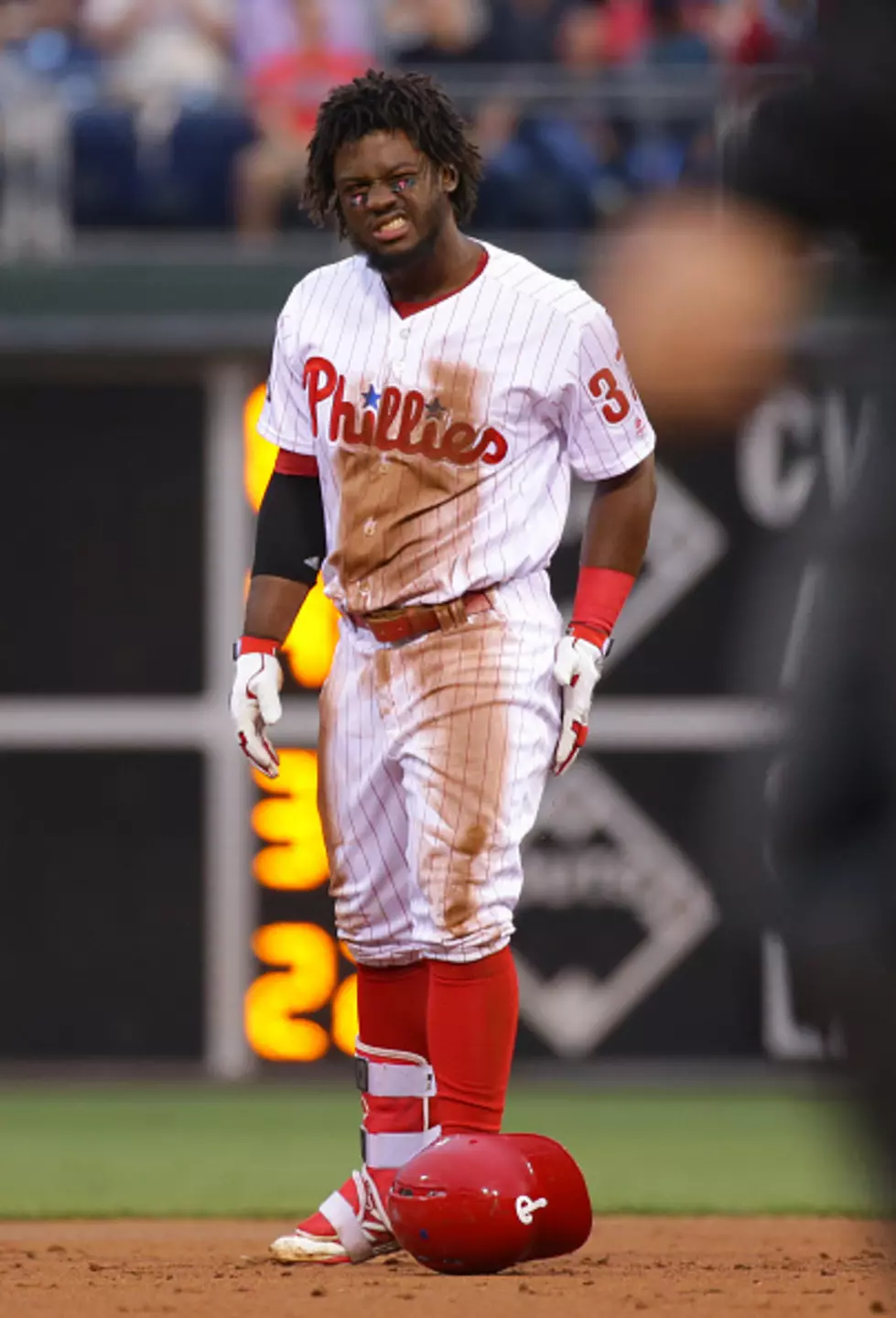 What Is Next After Phillies Historically Bad Month Of May?
Photo by Hunter Martin/Getty Images
The Phillies finished May with a 6-22 record, their worst May finish since 1928 and their run differential was minus-69 for the month.  While things may be "all up hill from here", the harsh reality is that this rebuilding process the team is going through has a long ways to go before it can transition.  General Manager Matt Klentak will be faced with plenty of pivotal decisions moving forward with the current roster and the prospects developing in the Minor Leagues.
Calkins Media Phillies Beat Writer Kevin Cooney joined Mike Gill on Wednesday and discussed what Matt Klentak needs to do:
"I think the one thing with Klentak is at some point its great to be patient and every GM has to be patient but there is a point where a GM has to step up and say enough and whether that is making a trade or releasing somebody. I don't know if that point is now but it's coming where maybe you have to look at the pitching coach. The Phillies haven't fired a pitching coach mid season since the 1970's. We're talking a long time here and I think at some point for Matt Klentak this is where he is going to get judged between now and that July 31st trade deadline. That's where a lot of his reputation is going to land."
Listen to what Cooney had to say about the Phillies top prospects, when they will be ready to come up to the Major Leagues along with the short and long term future of Maikel Franco