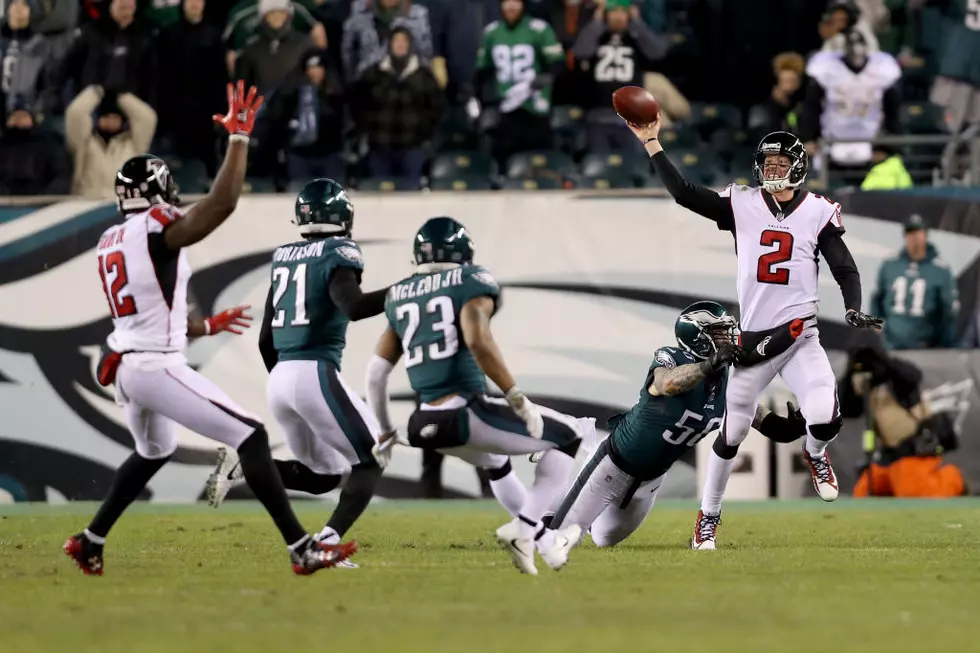 What to Watch: Eagles vs Falcons
Photo by Patrick Smith/Getty Images
What a way to start the season.
The Eagles' match-up against the Atlanta Falcons, one of the teams they defeated on the way to their first ever Super Bowl championship. It's very possible that the winner of this game will have a big leg up in the NFC race for home-field advantage, while the loser might be have to hit the road in the playoffs.
Both teams have not only playoff, but Super Bowl aspirations, making this more then just opening night, its a very important game for the battle for home-field.
For the Eagles, a Falcons win could mean they would have to travel on the road come January, but an Eagles win should give them plenty of confidence moving forward.
Here are some interesting match-ups to watch in this game.
1. Eagles WR Nelson Agholor vs. Falcons CB Brian Poole

With Alshon Jeffery out for at least tonight's game, the Eagles are a little light at wide receiver, moving Nelson Agholor to the top wide-out target for Nick Foles. Brian Poole typically covers the opposing teams slot receiver, giving Agholor a favorable match-up.
2. Eagles TE Zach Ertz and Dallas Goedert vs. Falcons LB's
This is an area where the Falcons can be really exploited on the defensive-side of the ball. The Eagles should look to heavily feature their tight-end duo, as the Falcons linebacker coverage is an area that can be exploited.
3. Eagles CB Ronald Darby vs. Falcons WR Julio Jones 
The Eagles traded for Darby before Week 2 of the preseason last season and he instantly became their top corner, now he leads a very deep and talented cornerback crew.   Jones is one of the biggest and best wide receivers in the league, and caught 9-of-16 targets for 101 yards in the Falcons' Divisional Round loss to the Eagles.  Expect the Falcons to target Jones and get him involved in the offense early and often.
4. Eagles slot CB Sidney Jones vs. Calvin Ridley
Ridley did have a great preseason game, but he caught 3-of-5 passes for 49 yards and a touchdown in the Falcons' second preseason game.  Ridley, the Falcons first-round pick, could be lined up against Sidney Jones who missed all of last season with an Achillies injury.
5. Falcons Offensive Line vs. Eagles Defensive Line
The Eagles added Derek Barnett and Chris Long last offseason to help beef up the pass rush, this time around they went out and got Michael Bennett from Seattle. All of those guys, along with Brandon Graham should allow the Eagles to generate plenty of pass rush on Matt Ryan.
If the Eagles can get some pass rush on Ryan, he shouldn't be able to beat them with his feet, causing him to make some mistakes with his arm.
However, one big difference, the Falcons have upgraded their offensive line and are much better in their interior than they were in the playoff game last season.
The Pick: Falcons 21, Eagles 10
KC Joyner's Matchups to watch: