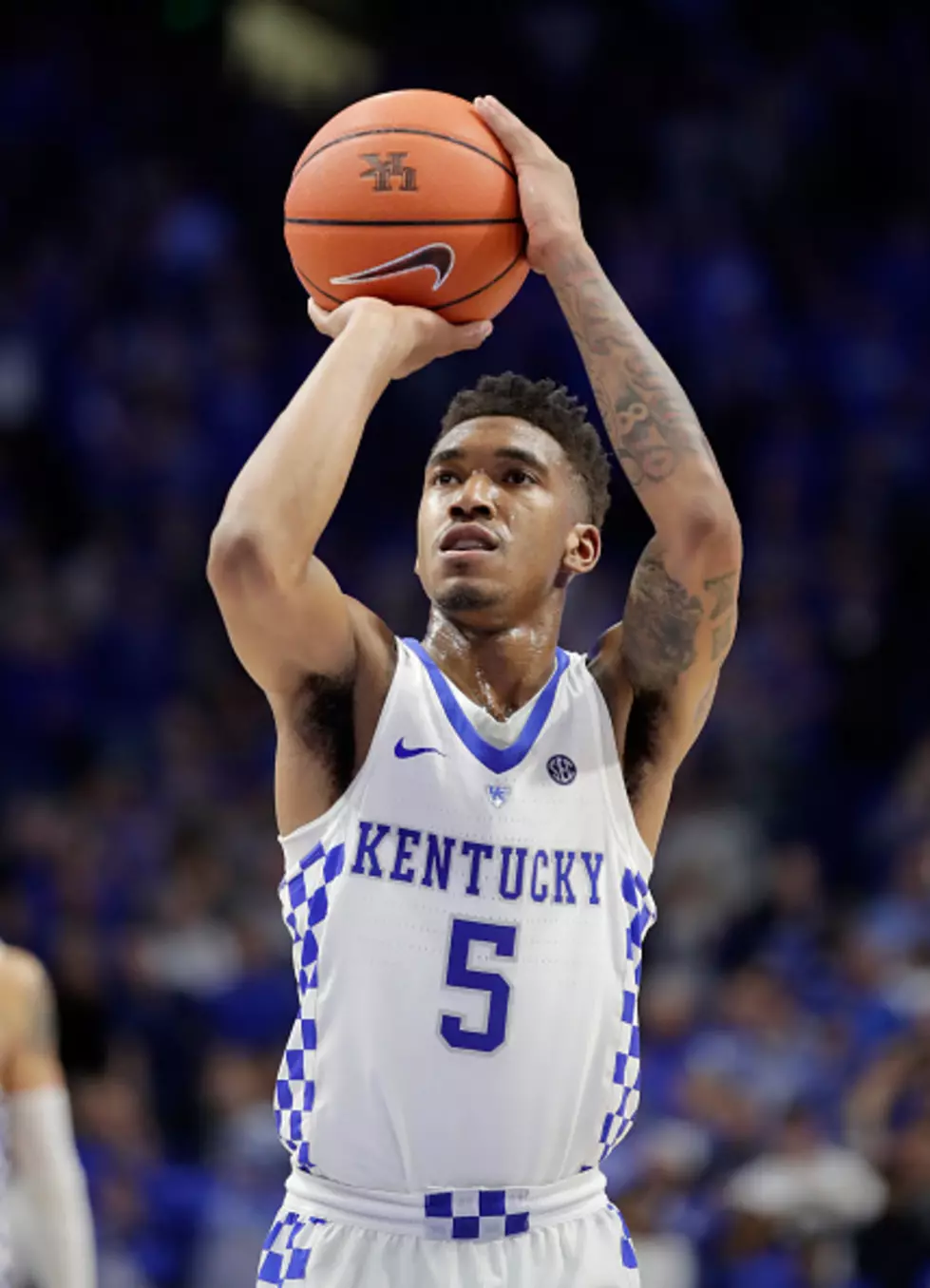 What's The Aftermath Of Malik Monk's Workout For The Sixers?
Photo by Andy Lyons/Getty Images
With the Sixers owning the Third Overall Pick in the 2017 NBA Draft, the team is doing their due diligence to be prepared for all scenarios on Draft night.  One of many scenarios involves University of Kentucky Freshman Malik Monk.  In his one season in college, Monk was SEC Player of the Year compiling 19.8 Points Per Game and shot 39.7 Perrcent from Three Point Range.  Monk was also named 2016-17 Consensus All-American Second Team while ranking Seventh in the Nation in Total Points Scored with 754.  On Thursday, Monk was in Philadelphia for a Pre-Draft Workout for the 76ers.
Calkins Media Sixers Beat Writer Tom Moore was among the media present at Monk's Workout for the 76ers; Moore joined The Sports Bash on Thursday with the aftermath of Monk's workout session:
"When we watched he missed his first four shots and was kind of uneven. It was late in the workout and in a late workout he drained a few corner threes. He was what you expect; He is not planning on visiting anymore teams. I don't think he is my guy at (Third overall) and maybe not my guy at (Fifth Overall); (Sixers) need shooting and he is the best shooter in the group as of now but a kid like (Jonathan) Isaac is raw and has a bit more potential but more risks. You have to determine what you are looking for: Do you want a guy who can play right away and be decent versus a guy who is going to take time to grow into it and be good down the road? That's what (the Sixers) have to figure out: fit versus talent and skill. For awhile they stockpiled the three big guys and gave Nerlens Noel away....Would you try and draft a guy at a position you already have?"
Checkout what Moore had to say about some of the top 2017 NBA Draft prospects, why so few top players have come to workout for the Sixers so far, and how the team's plans for Ben Simmons could impact what they do on Draft night