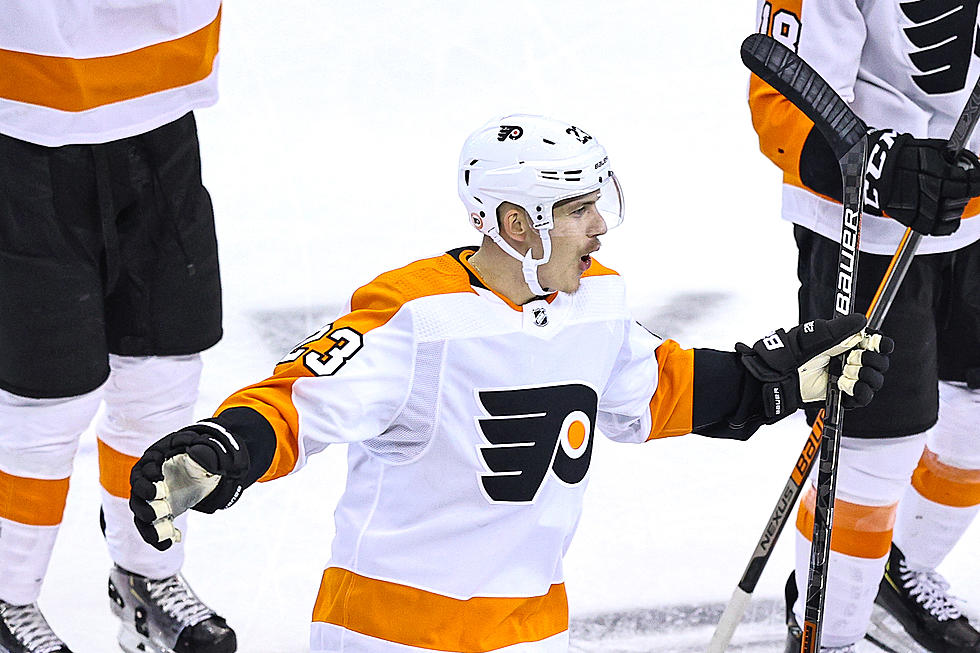 Which Flyers Player is Poised for a Breakout Season?
Getty Images
The Flyers have plenty of new faces around this season, but some older ones remain.
So which of the new faces or younger members of the Flyers roster is due for a breakout season in 2021-2022?
Flyers beat writer Charlie O'Connor over at The Athletic picked one player from the Flyers roster that is poised for a breakout season. While there are plenty of options on this new look roster, O'Connor went with a familiar face to Flyers fans - Oskar Lindblom.
His presumptive breakout season was cruelly halted by a cancer diagnosis, and now, he's had a full offseason to rebuild his body in the wake of his treatments. It might take Lindblom some time to push his way back up the lineup, but assuming he does, the goals and points should follow. The hockey IQ is still high end, and if he gets back to 100 percent physically, look out.
The 25-year old was diagnosed with Ewing's sarcoma in 2019, which is a rare form of bone cancer. He missed the rest of the 2019-20 regular season, but after completing his treatment, he was able to play in two playoff games in September 2020 and returned last season to score eight goals and 14 points in 50 games.
While Lindblom was O'Connor's choice there are some other options to keep an eye on this season as breakout candidates. A few guys to keep an eye on include 22-year old Morgan Frost, who could get extended playing time with Kevin Hayes out.  Another name to watch is 21-year old Joel Farabee, who led the Flyers with 20 goals last season in 55 games and could be in for a bigger season.
The Flyers open the 2021-22 season on Friday Oct 15 against Vancouver.
Philadelphia Flyers Uniforms Through The Years