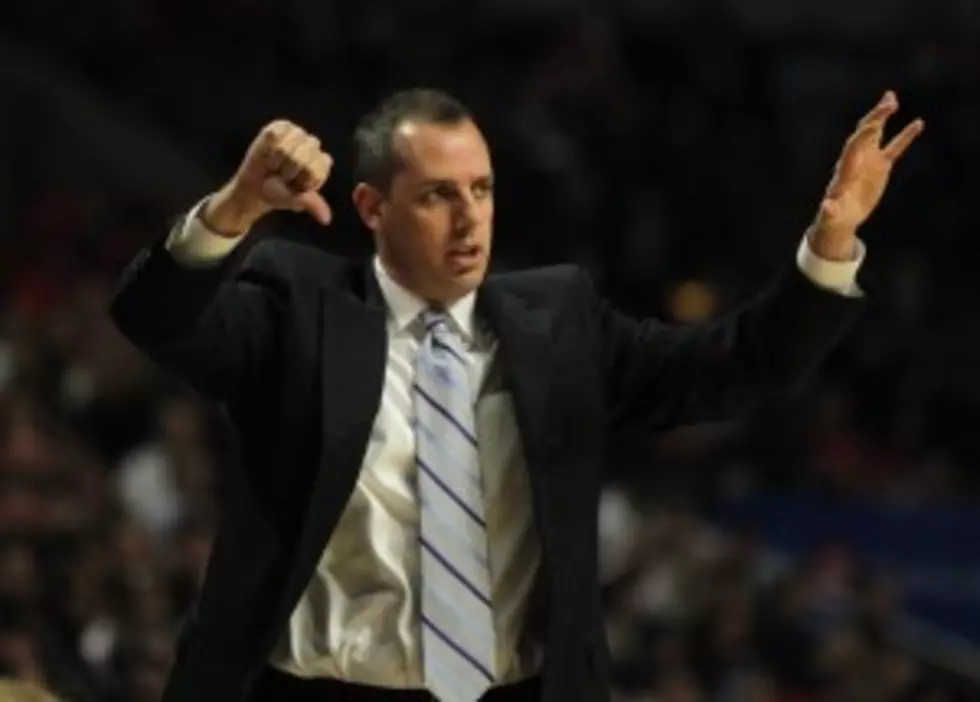 Wildwood High Grad, Pacers Coach Frank Vogel Joins the Sports Bash
Head coach Frank Vogel of the Indiana Pacers is a Wildwood High grad. (Photo by Jonathan Daniel/Getty Images)
Wildwood Crest native and Wildwood High grad Frank Vogel joined Mike Gill and Todd Ranck on the Sports Bash today at 3:05!
The former Warrior is now the head coach of the Indiana Pacers talked about his thoughts on the Sixers, when they got Bynum and the Eastern Conference this season.
He also gave shotouts to many of his former Wildwood friends, and Wildwood High teachers!
(Listen to Frank Vogel's interview on the Sports Bash)
His Pacers will host the Sixers game tonight on 97.3 ESPN (7PM).
In that game, Jrue Holiday has been diagnosed with a left foot sprain and is still in a walking boot and will not play in the game.  Sixers beat writer John Mitchell doubts that he'll be available against the Lakers on Sunday as well.
With Holiday sidelined and Royal Ivey with strep throat already out, Maalik Wayns should get some burn, but Evan Turner will be the starting point guard.