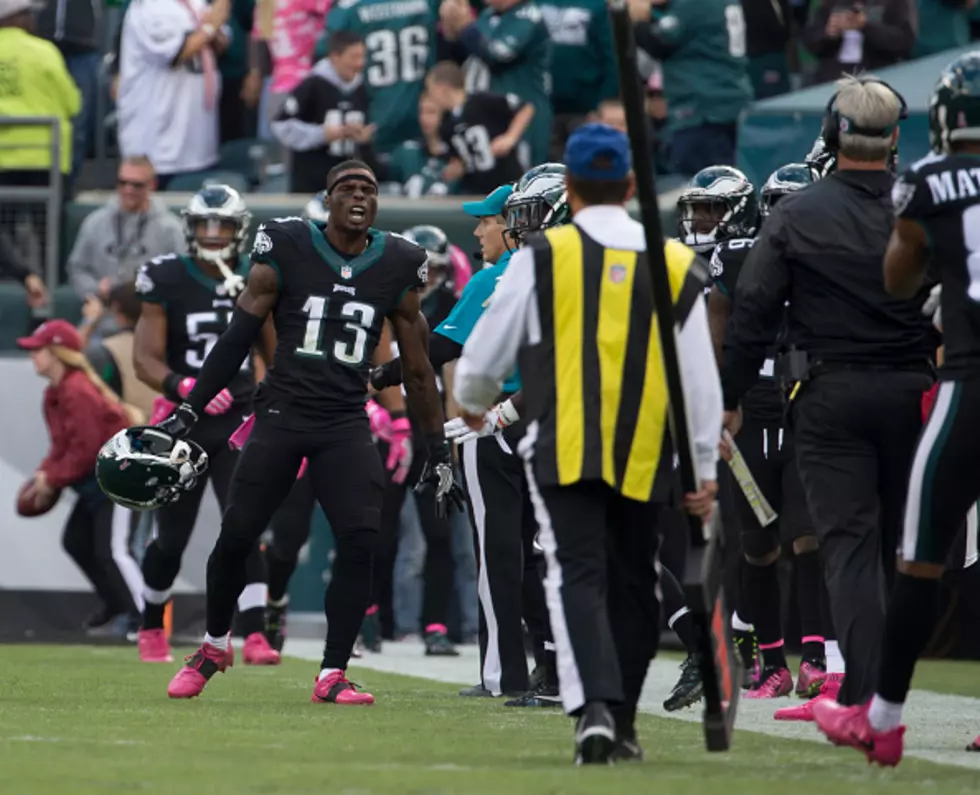 Will Josh Huff Be A Distraction As Eagles Prepare For Giants?
Mitchell Leff/Getty Images
With the Eagles returning to practice on Wednesday to prepare for NFC East divisional game versus the New York Giants, the arrest of Josh Huff looms large over the team and was the major talking point when Head Coach Doug Pederson met with the media on Wednesday.  Will this be a distraction for the Eagles and potentially take away their concentration in preparation for the game on Sunday?
13 Year NFL Wide Receiver Amani Toomer joined Mike Gill on Wednesday and he discussed if players will be distracted by the media questions and whirlwind around the Josh Huff arrest:
"Absolutely not because it takes away from (the media) asking questions about other things; nobody's asking about how Carson Wentz didn't play that well, the Receivers keep dropping the balls, they're only asking about one dude and that to me is a kind of a reprieve for most....(Players saying) 'Man they're not going to be on me this week, they're going to be on (Josh) Huff; OK, go ahead, yeah ask more questions about Huff'.  Forget about everything else because when the game starts nobody's going to care about if Huff plays or he doesn't play, it's going to be the Giants versus the Eagles and that's going to be the major focus"
Hear Toomer's analysis of this Sunday's Giants versus Eagles game along with his perspective on the Eagles offense and what he didn't like that Pederson said this week about his time coaching in Kansas City