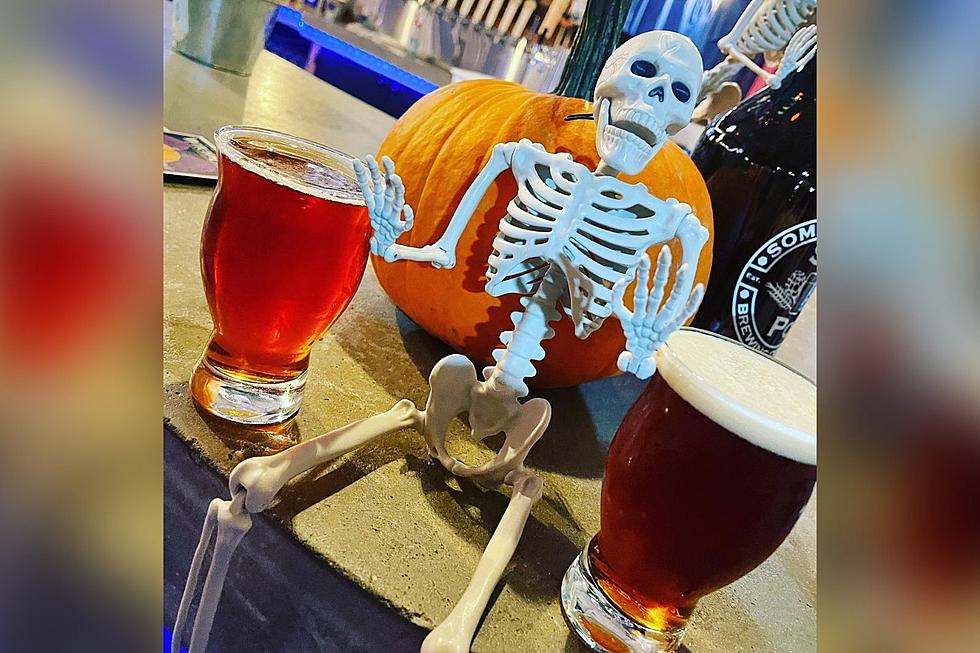 Witch-Craft Brewery Fest in Hammonton, NJ: Where to Park and What to Drink
Somers Point Brewing Company/Facebook
The season's hottest fall festival is fast approaching. Here's where to park when you get there and all the delicious brews and spirits you have to look forward to.

Witch-Craft, a 'mystical encounter with broos and spirits,' is happening Saturday, October 16th at Paradise Lakes Campground off Route 206 in Hammonton.
It is bound to be a truly spooky Halloween experience you won't soon forget. Imagine sipping on craft beers and spirits, hard seltzers, and even hard coffee while among the very woods rumored to be roamed by the Jersey Devil. How about going toe-to-toe with Frankenstein and other scary figures, or getting a reading during a Live Séance? Witch-Craft is a festival unlike any other with a haunted backdrop!
Witch-Craft is for the spooky in you and even better spent with friends!
We wanna make sure you know what the parking situation is, so see the info below. Then, keep scrolling to check out the 52 breweries and distilleries you can enjoy once you get to Witch-Craft. (**Must be 21)
Set your GPS for Route 206 and West Mills Rd., Hammonton, NJ 08037. If you're super into specific coordinates, click here.
On-Site Event Parking ($24.36 including tax/fees): Due to limited parking at Paradise Lakes, we recommend purchasing a pre-paid onsite parking ticket. NO CASH WILL BE ACCEPTED DAY OF FOR PARKING. There are only 125 parking spaces available onsite. Witch-Craft highly suggests carpooling.
Free parking and complimentary shuttles to Witch-Craft can be found at Our Lady of Mount Carmel at 298 Tilton St, Hammonton, NJ 08037, and it is just a quick ride to the festival.
Witchcraft Fest 2021: All There is to Drink
The fall season's hottest festival is coming up October 16th at Paradise Lakes Campground in Hammonton, with over 50 breweries and distilleries to sample.
Here's what else you can look forward to:
Inside the grounds, you'll find:
·    Cash Prize Costume Contest
·    Professional Pumpkin Carvers
·    Potion Mixologists
·    Bewitched Silent Disco
·    Live Seances
·    Fortune Telling
·    Cider Donut Nodding
·    Horror Makeup Seminars
·    A Skyscraping Bonfire
·    And Much More!
Still need tickets? Click here.
18 South Jersey Bars We Used to Close That No Longer Exist
Ah, there's nothing like a local bar where everyone knew your name. Bars you'd hit with friends until the lights came on and the bartender proclaimed 'last call!' Let's look back on the ones you miss the most.
LOOK: Best Beers From Every State
To find the best beer in each state and Washington D.C., Stacker
analyzed January 2020 data from BeerAdvocate
, a website that gathers user scores for beer in real-time. BeerAdvocate makes its determinations by compiling consumer ratings for all 50 states and Washington D.C. and applying a weighted rank to each. The weighted rank pulls the beer toward the list's average based on the number of ratings it has and aims to allow lesser-known beers to increase in rank. Only beers with at least 10 rankings to be considered; we took it a step further to only include beers with at least 100 user rankings in our gallery. Keep reading to find out what the best beer is in each of the 50 states and Washington D.C.
Dumb and Dangerous Internet Challenges