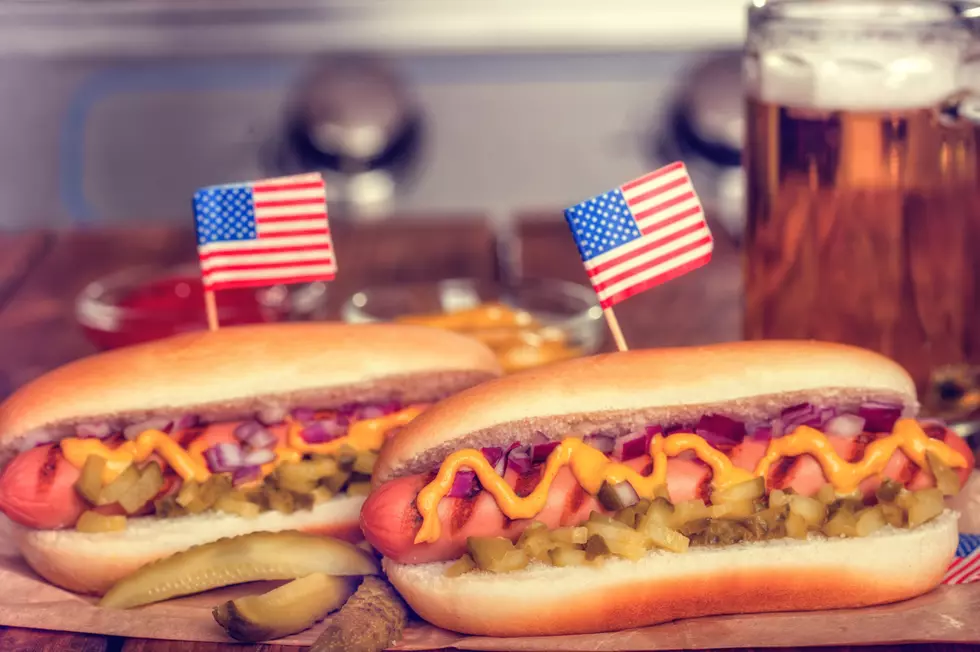 3 Cape May County, NJ, Hot Dog Shops Make List of Top 50 in NJ
circlePS
July is National Hot Dog Month, so where can you get the best hot dogs in South Jersey?
Before we find out who has the best hot dogs, let's take a look at how you like your dog.
With topping options galore every hot dog can be truly unique, but I'm a simple man, who simply likes a hot dog with mustard -- spicy or yellow is fine.
One of the best qualities of the hot dog is the grab-and-go nature and is a perfect meal at a BBQ, the beach, the ballgame, or any outdoor party.
So, who has the best hot dogs in the area? Writer Peter Genovese from NJ.com traveled the entire state and came up with his Top 50, with three South Jersey spots making the list.
How did he come up with his selections?
This ranking is not just about the quality and brand of the hot dogs, but history, tradition, atmosphere and overall dining experience.
So let's take a look at the three South Jersey locations that made the list!
First up, coming in at No. 45 in the ranking is Hot Dog Tommy's in Cape May.
...Hot Dog Tommy's lives on in its hole-in-the-wall location a half block from the beach. The menu...includes the Big Bad Dog (all-beef hot dog on a deli bun) the Leaner Wiener (pork and beef dog on a steamed bun), Messy Bessy (BBQ sauce and shredded cheddar cheese); and the Tornado, an improbable mix of mashed potatoes, chili, shredded cheese, salsa, banana peppers and sour cream.
Hot Dog Tommy's is located at 319 Beach Ave. in Cape May and is described as a cheerful food shop serving hot dogs with classic & unique toppings, including vegan versions.
Next up, coming in at No. 24 is Lou Dogs in Sea Isle City.
Bubba Dogs nearby gets all the publicity, but Lou Dogs is better. Try the LouDog, with German mustard, ketchup and diced onions, or the HankDog, with cilantro sauce, mango chutney and diced red onions.
Lou Dogs is located at 23 38th &, Pleasure Ave and has been in business for 38 years and has 14 different types of specialty hot dogs.
The highest-ranked hot dog shop on the list in our area? Maui's Dog House in North Wildwood came in at No. 6 on the list.
Maui's Dog House in North Wildwood offers a head-spinning variety of dogs (try the Horsey dog, with ground horseradish and spicy mustard) and toppings. The place gets so busy it advises reservations on summer weekends...One must-try: the salty balls, small potatoes cooked in brine and spices...
Maui's Dog House is located at 806 New Jersey Ave and is described as a colorful stand with covered seating for hot dogs with numerous toppings & other American grub.
Learn about Cape May County's Breweries (Alphabetical Order)