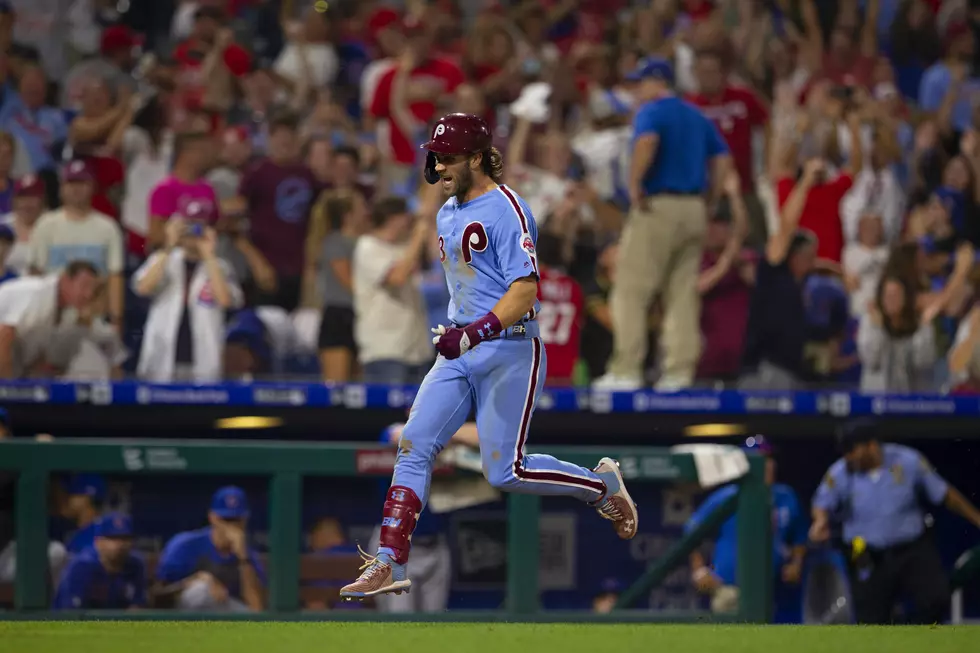 A Look at the 50 Men and Moments in Phillies History
Getty Images
While there may be no baseball currently, there are some ideas going around about trying to get the boys of summer back out on the diamond in the near future.
We discussed those possibilities with The Philadelphia Inquirer's Scott Lauber on The Sports Bash and also took a look at his new book The Big 50: Philadelphia Phillies: The Men and Moments that Make the Philadelphia Phillies.
The book recounts the living history of the team, counting down the biggest men and moments in Phillies history, from No. 50 to No. 1.
We revisit some remarkable stories, featuring a closer look at the 1993, 1980 and 2008 teams, greats like Mike Schmidt, Chase Utley, Roy Halladay, Bryce Harper and more!
Its a fun conversation about the current state of baseball and the great men and moments in Phillies history!
Greater Atlantic City Area Athletes Who Played Games In NFL