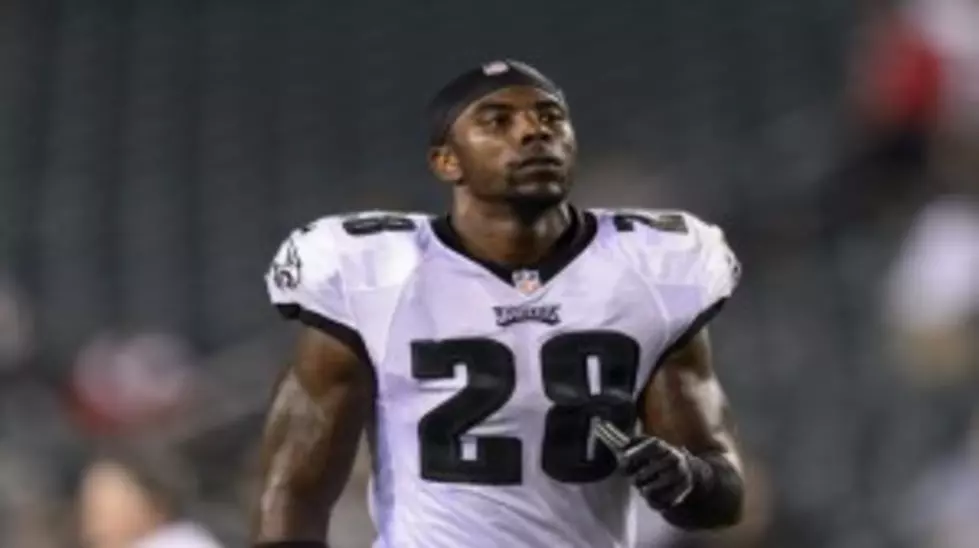 A Wolff in Street Clothing
After starting six games as a rookie, Earl Wolff spent a majority of 2014 battling knee problems. (Getty Images)
PHILADELPHIA - You can't make the club in the tub, a reality that likely means Earl Wolff's time in Philadelphia is coming to a close.
The third-year safety remained unable to practice Tuesday due to knee soreness and Chip Kelly was rather blunt about the situation.
"He says he can't run with his knee," the coach said.
The wording there is key and while Kelly didn't push Wolff under the bus, he certainly nudged the North Carolina State product in that direction.
In the offseason Kelly claimed Wolff had been cleared by Dr. James Andrews after microfracture knee surgery and an NFL source told 973ESPN.com that the organization believes Wolff has yet to come to grips with the fact that a certain level of pain is going to be present moving forward if he wants to play.
Wolff was inactive in the Eagles 36-10 win over Indianapolis on Sunday, and painted a dark picture while talking to NJ Advance Media after the contest.
"It's just been getting worse and worse every day," Wolff claimed. "It got to the point where I couldn't walk after practice."
He seemed to be walking OK on Tuesday and claimed to be feeling better but gave no indication on whether a return to practice is imminent.
"I'm not going to say it's not my fault that I feel this way, but all I can do is control what I can control, and that's me getting right," Wolff said.
-John McMullen covers the Eagles and the NFL for 973ESPN.com. You can reach him at jmcmullen@phanaticmag.com or on Twitter @JFMcMullen