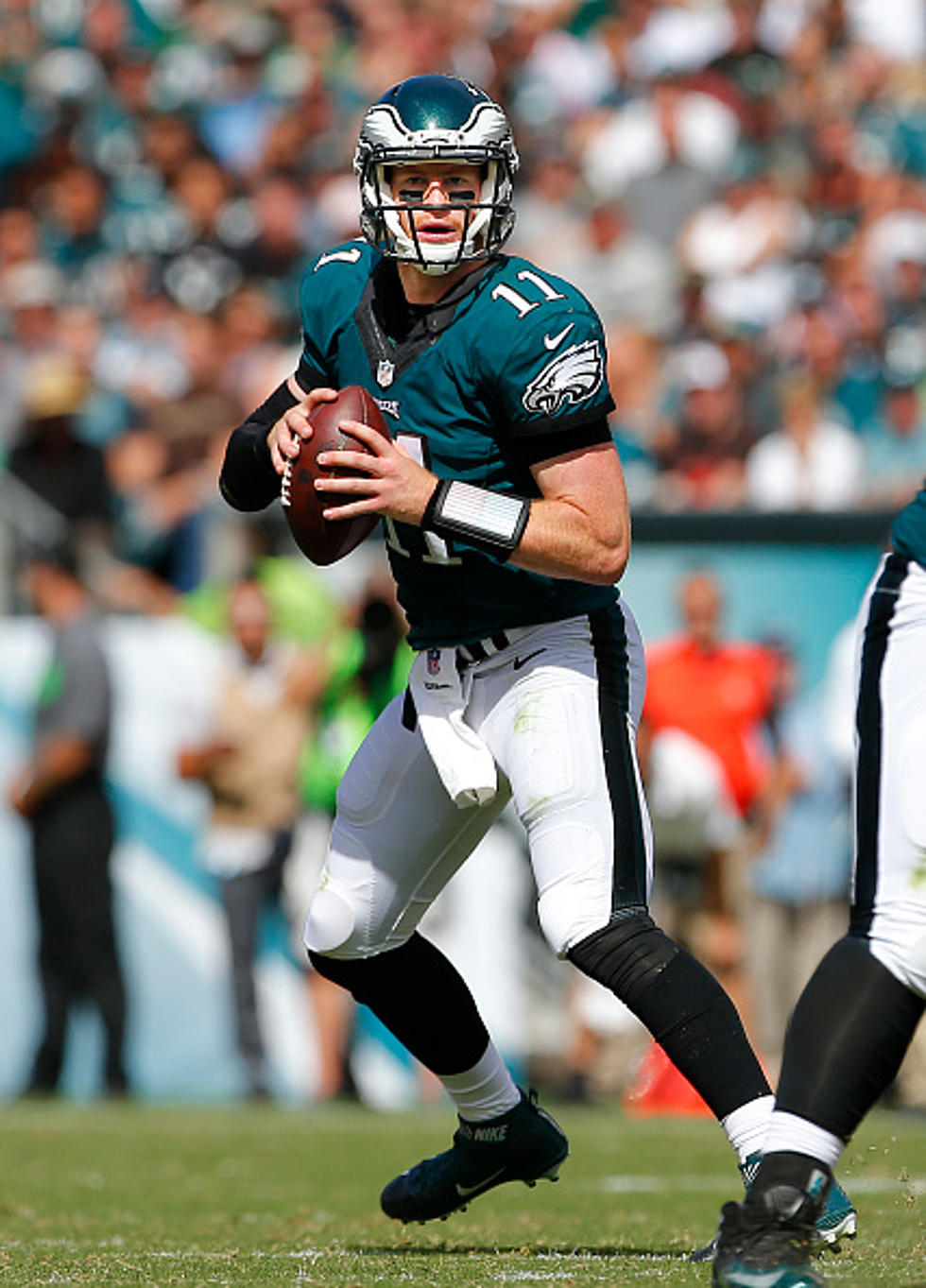 Caprio: Wentz Is A Great Player And Only Going To Get Better
Rich Schultz/Getty Images
For many NFL Quarterbacks, the greatest jump in development is from the first to second year as Starters.  Carson Wentz is entering the 2017 season with upgrades at both the Wide Receiver and Running Back positions groups.  So what is the perspective of Carson Wentz around the NFL?
Redskins Scouting Assitant Brent Caprio, Mainland Regional High School Graduate and starting Quarterback on 2008 undefeated team, joined The Sports Bash on Tuesday and gave his analysis of Carson Wentz:
"One of my responsibilities in Indianapolis leading up to the draft, I would always do cross checks on the quarterback position and I'd kind of stack our board and rank the quarterbacks so to speak and I told my buddies leading up to the draft last year that I really like Wentz, I thought he was the top quarterback in last year's draft. I think the things you see in Wentz, he's a smart guy, he's tough, he's got all the intangibles, he's got the arm strength, he's athletic. There's a lot of things for Philadelphia fans to be excited about. I think he's a great player and only going to get better. They did a lot to help him this off season, putting some good pieces around him and getting him some weapons in the passing game. So I think its an exciting time for that Philadelphia offense."
Hear what Caprio had to say about his transition from playing Quarterback in High School and College to NFL Scout along with his analysis of Kirk Cousins and explains his experience working in NFL Front Office