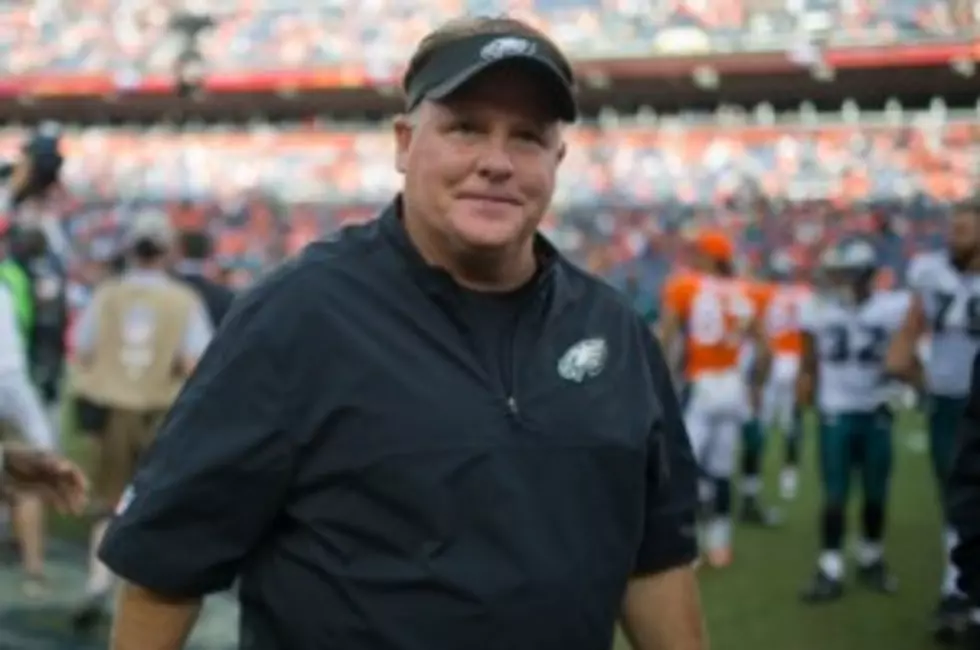 Chip Kelly: 'I Don't Believe in Trap Games'
Head coach Chip Kelly of the Philadelphia Eagles (Photo by Dustin Bradford/Getty Images)
This week a lot of the talk seems to be centered on what happened to the Eagles in Green Bay and how they stack up against their NFC East rivals, the Dallas Cowboys coming up on Thanksgiving day.
Very few people have talked about this weeks matchup with the Tennessee Titans, who enter this game coming off a Monday Night loss to Pittsburgh to fall to 2-8 on the season, but one thing is for sure, they Eagles don't look at this as a trap game.
"No. Number 1, I don't believe in trap games," Eagles head coach Chip Kelly emphasized.
The Eagles have been very successful during the Kelly era against teams that are .500 or worse, going  15-2, including 6-0 this year.
"I think everybody knows in this league, everybody can beat anybody on any given day. There are a million examples of it, and I think it's ‑‑ it doesn't help anybody if you're looking for one team to go to the next game.  The great thing about our league is you only have to play one game a week, so our focus and attention is on the one game we have this week."
Another reason this isn't a trap game for the Eagles is rookie quarterback Zack Mattenberger, playing against a rookie, there isn't a lot of tape on him so the team needs to study and find out what he does well.
"I don't know enough about him in the short time that he's been in the league to kind of say, 'Hey, we've got ‑‑ this is going to be difficult for him or not be difficult for him.' Sometimes there's not enough tape out there to see really what has affected him in terms of, 'Is it more of a blitz look? Is it less of a blitz look? Is it more of a coverage aspect of it? Is it more of a disguise aspect of it?'
Mettenberger was impressive in his last outing, just his third NFL start, completing 15-of-24 passes for 263 yards, two touchdowns, and one interception in the Titans' 27-24, Week 11 loss to the Steelers on Monday night.
"He has been impressive in the games that he's been in there because a lot of rookies, again like I said earlier, will watch the rush and look at some other things, and he seems to be pretty focused in terms of where he's trying to get the football."
He'll be adding a nice weapon this week as the Titans are expected to have tight end Delanie Walker who is practicing in full for Week 12, and fully expected to play against the Eagles.