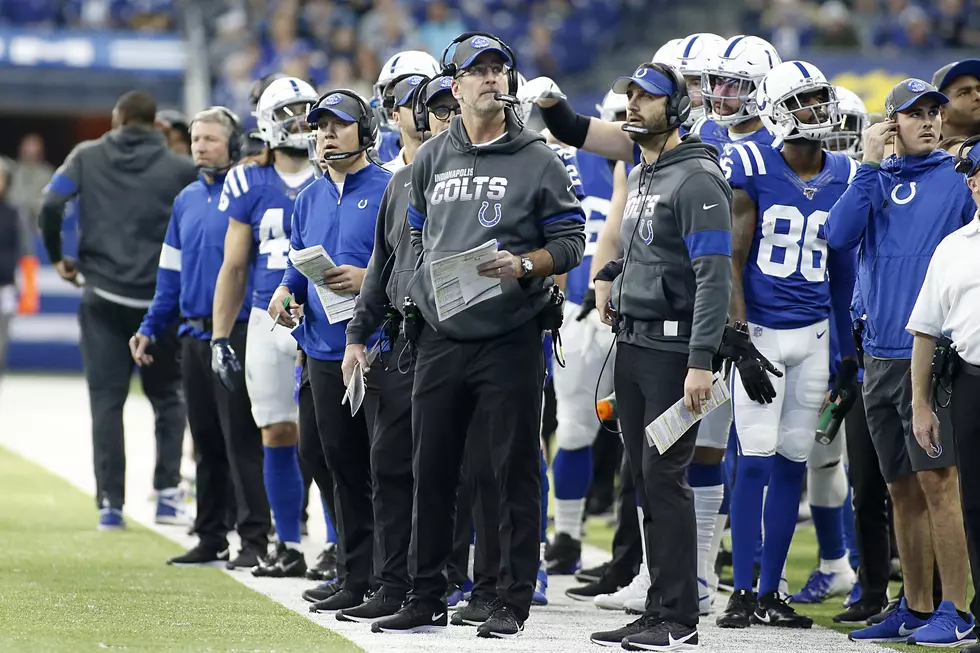 Colts' OC Nick Sirianni Becoming Serious Candidate for Eagles
(Photo by Justin Casterline/Getty Images)
The Philadelphia Eagles coaching search could be coming down to its final days.
Duce Staley is a fan favorite. Josh McDaniels might be the betting favorite. One name to keep an eye on is Colts offensive coordinator, Nick Sirianni. Sirianni, whose interview extended from Tuesday into Wednesday and is becoming a serious candidate for the team per Mike Kaye of NJ.com
Betting Odds to be Next Eagles Head Coach Hired from BetOnline            
Josh McDaniels                         2/1
Duce Staley                              3/1
Joe Brady                                 3/1
Jerod Mayo                               4/1
Todd Bowles                             5/1
Eric Bieniemy                            7/1
Nick Sirianni                              8/1
Brian Daboll                              12/1
Lincoln Riley                             14/1
John Fassel                              20/1
Kellen Moore                            20/1
Ryan Day                                 20/1
Enter your number to get our free mobile app
One of the reasons why Sirianni's candidacy is gaining stream per Kaye is the staff he could put together if he were to be hired.
Sirianni's initial meeting with the Eagles on Tuesday went well, according to another person with knowledge of the situation. The second source said there is optimism about the staff that Sirianni could put together in Philadelphia.
While he does not call the plays for Frank Reich's Colts, he has been a big part of the teams success during his tenure in Indianapolis.  The 39-year old was hired by Reich in 2018 after two years as the Chargers' quarterbacks coach.
The team also interviewed Saints defensive coordinator, Dennis Allen on Wednesday. He could be the last name the team meets with before making a decision on who will be the successor to Doug Pederson.
Eagles Head Coaching Wins All-Time