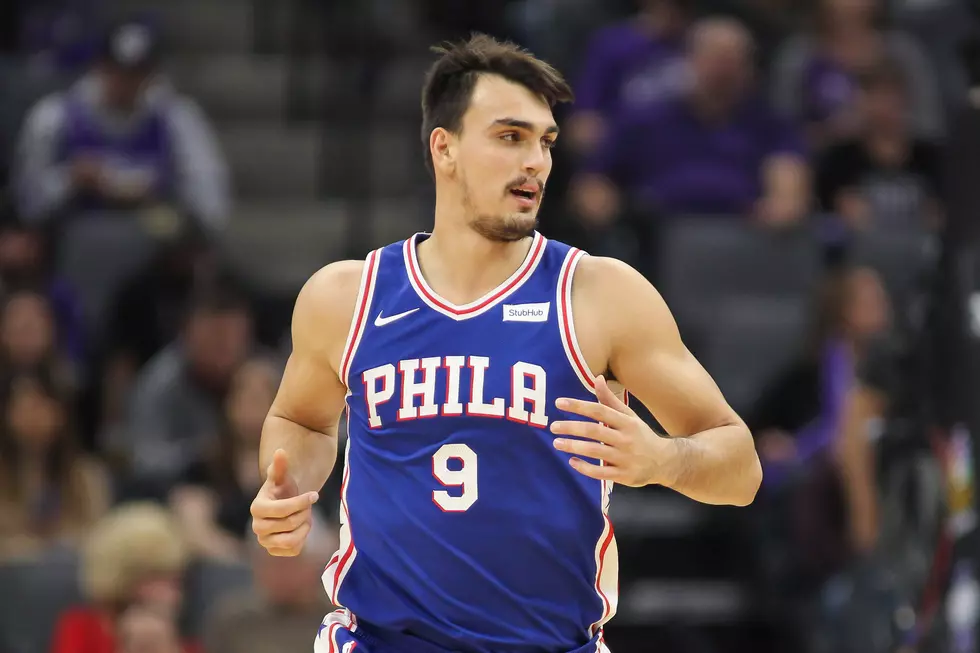 Dario Saric Ruled Out with Elbow Injury as Sixers Face Nets
Dario Saric will not play Tuesday against the Nets. (Sergio Estrada-USA TODAY Sports)
Philadelphia Sixers forward Dario Saric will not play tomorrow night against the Brooklyn Nets as he misses his second game due to cellulitis in his right elbow.
Saric injured himself Wednesday against the New York Knicks when he dove for a loose ball and sat out Sunday's game as the Sixers beat the Hornets. The Sixers turned to Ersan Ilyasova in the starting lineup with Saric sidelined. Ilyasova responded with 16 points on 5-of-8 shooting, with four 3-pointers, three rebounds, one assist, one block  in 27 minutes.
Saric is averaging 14.9 points, 6.9 rebounds and 2.6 assists per game this season.
Tip is scheduled for 7p.m. with coverage on 97.3 ESPN, South Jersey's Sports Leader.