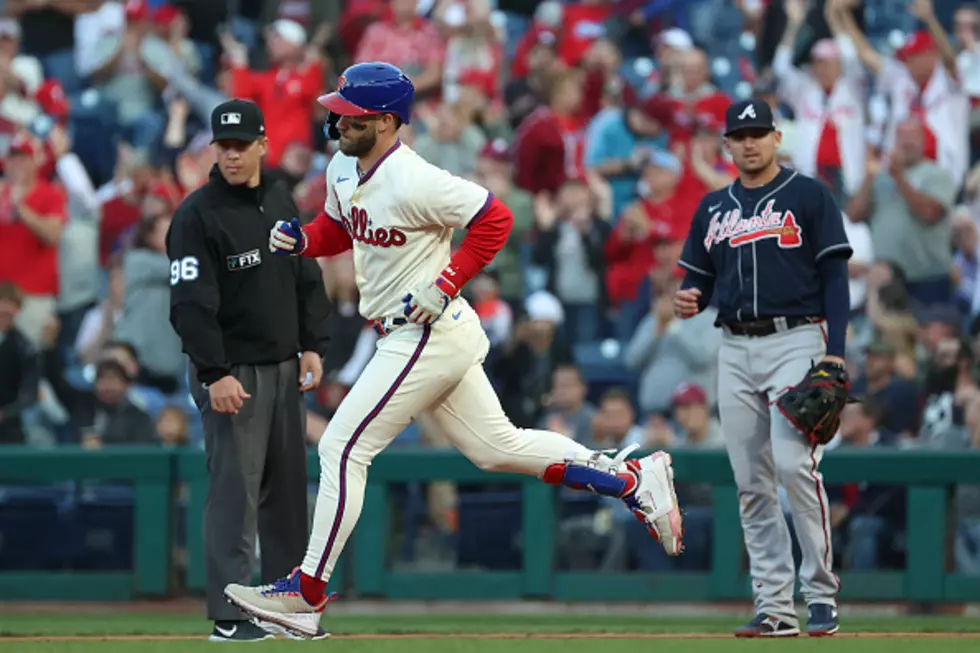 Dave Dombrowski: Bryce Harper will undergo surgery next week
Getty Images
It's official.
Phillies President of Baseball Operations Dave Dombrowski announced Wednesday that Bryce Harper will undergo surgery to repair a damaged ulnar collateral ligament in his right elbow on Wednesday of next week.
Harper played most of the season with the injury, being limited to a designated hitter role. The procedure, which generally entails a long recovery period, could force him to miss some time in the 2023 season.
"We won't know the extent of the injury til we get in there next Wednesday," Phillies manager Rob Thomson explained.
Dombrowski admitted there is a real possibility that Harper misses some playing time and added that it could potentially alter their offseason plans, based on the surgery.
One player to compare this situation to would be Angles pitcher/outfielder, Shohei Ohtani, who had Tommy John surgery on Oct. 1, 2018. He returned to the Angels on May 7, 2019, so it is not out of the realm of possibilities that Harper could be back sooner than later.
Another position who had a UCL surgery was Yankees infielder Gleyber Torres, tore the UCL in his non-throwing elbow, missed about half a season.
The injury certainly didn't hold him back offensively this season, especially in the playoffs. Harper batted .380 with six home runs and 13 RBI's during the Phillies postseason run.
On the season, Harper, who also missed time with a thumb injury, hit .286 with 18 home runs, 65 RBIs on the season.
The Best Mexican Restaurants in South Jersey