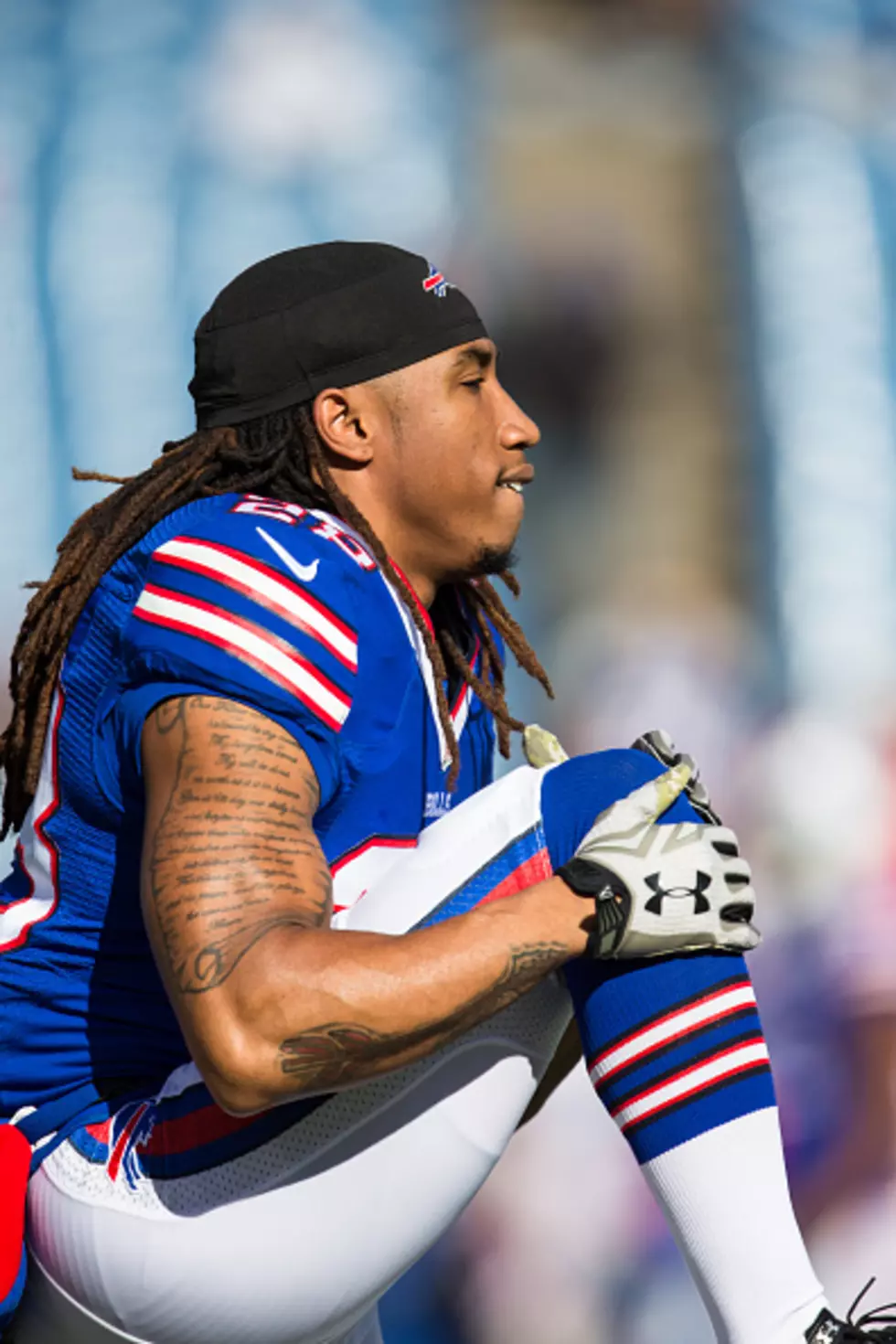 Davenport: Darby A Perfect Match For Schwartz Scheme
Photo by Brett Carlsen/Getty Images
As the Eagles head into their second preseason game Thursday night, the organization and their fans are looking forward to seeing the debut of new Cornerback Ronald Darby.  In his two seasons playing for the Bills, Darby compiled Two Interceptions, 33 Passes Defended, and 121 Tackles while finishing second in the 2015 NFL Defensive Player of the Year voting.  He is slated to be the Eagles starting Left Cornerback.
Turron Davenport of USA Today Eagles Wire joined Josh Hennig on Wednesday and gave his observations of Darby this week at Eagles practice:
"He's excited and you see him lining up mostly against Torrey Smith.  He's right on the line and turning and running with him down the field step by step. You see him fighting Alshon Jeffery for some of the high contested passes.  You see the confidence....I think coming here is the ultimate fit for him because this is an aggressive defense that puts you out on the island and that's something you have to have confidence to be out on a island. You have to have that go get them type of attitude to be on that island and playing that man coverage. The interesting thing about Darby is he could be disruptive at the line without even touching the receiver. The way his footwork is and the way he can jump inside when a receiver tries to get inside. It's interesting to see him redirect receivers without touching them. It's because he has cat quick feet. It's a perfect match for him in Jim Schwartz scheme."
Checkout what Davenport had to say about Carson Wentz adjustment to running the offense without Jordan Matthews, observations of Rookie Derek Barnett, what the future may hold for Jason Kelce and Eagles Offensive Line, along with more Eagles talk