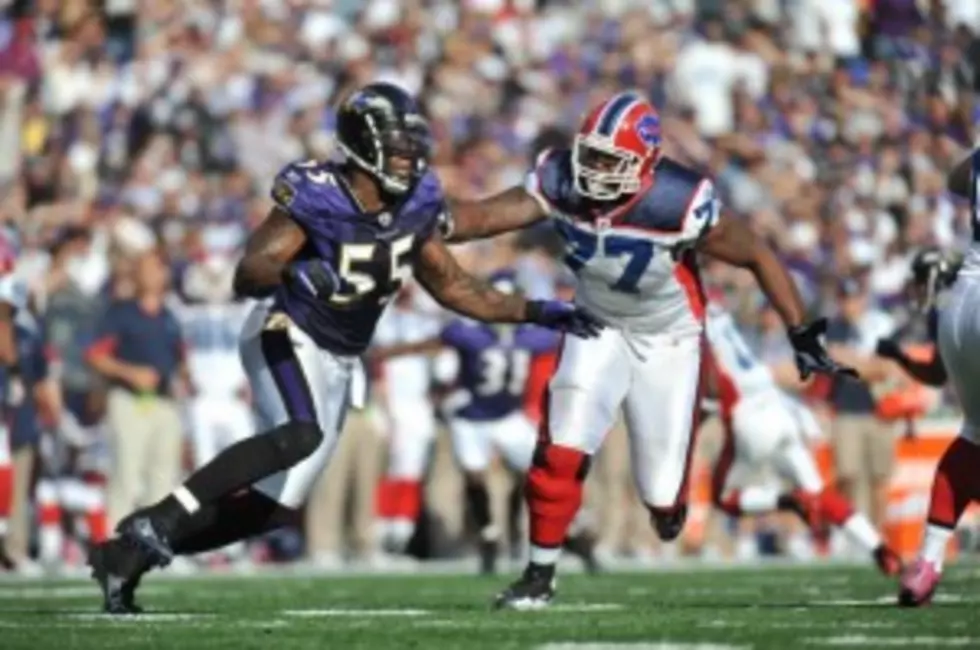 Demetress Bell Predicts Breakout Year With Eagles
With four-time All Pro left tackle Jason Peters likely out for the year after rupturing his Achilles tendon twice in the offseason, the Eagles picked up Demetress Bell to fill his role.
Bell seems to be taking things in pretty quickly in Philadelphia, already predicting that he'll be the Eagles breakout player this year.
"I would say I am, definitely," Bell said. "You've got hall of fame coaching, you've got a Pro Bowl player that's coaching me, I mean what else could I want?"
Bell says he's more excited for this training camp than any other, and it's got more to do with the team mentality than the fact that he comes in as the starter at left tackle.
"It's just the move, everybody's mentality, what everybody's thinking," said the former Bills lineman. "Everybody's saying Super Bowl and that's exciting man, just to be around the guys."
One concern heading into the season was how quickly Bell would be able to adjust to the system of offensive line coach Howard Mudd, and he says it is a big change.
"It's real different, it's aggressive all of the time," said Bell. "Aggressive, then passive. So all of the time [elsewhere, in] Buffalo, I've been passive and then aggressive. You've got to be aggressive all the time here."
But while the Eagles entire line spoke of the difficulty in adjusting and retraining themselves to the new style in Mudd's first year, Bell says it's no big deal.
"It's not tough, just be an athlete and do the job," Bell said.
Jason Kelce, who beat out Jamaal Jackson for the starting job at center by learning quickly in his rookie year, is impressed by Bell's ability to take everything in.
"He knows most of the plays, every once in a while you've got to tell him what something is or remind him," said Kelce.  "He's one of those guys that's very eager to learn, he wants to succeed, he wants the team to succeed."
Mudd said last week that the full offseason gave Bell a big advantage over the Eagles line going into last year.
"Oh, gosh, well he is miles ahead of where everyone was last year when they walked in here," Mudd said.
Bell took advantage of the offseason, spending more time than usual to learn the schemes of his new team.
"He showed up when we first signed him to work and he knew what his job was going to be," said Todd Herremans, the Eagles right tackle. "He has been putting in extra hours and time and really focusing in on getting ready to play."
While the Eagles have had a few padded practices, the real test for Bell is still nearly six weeks away in the regular season opener.
It's hard to imagine Bell matching Peters' level of play, but a breakout year like he predicts could mean the Eagles are hurting a little less in the absence of their best lineman.