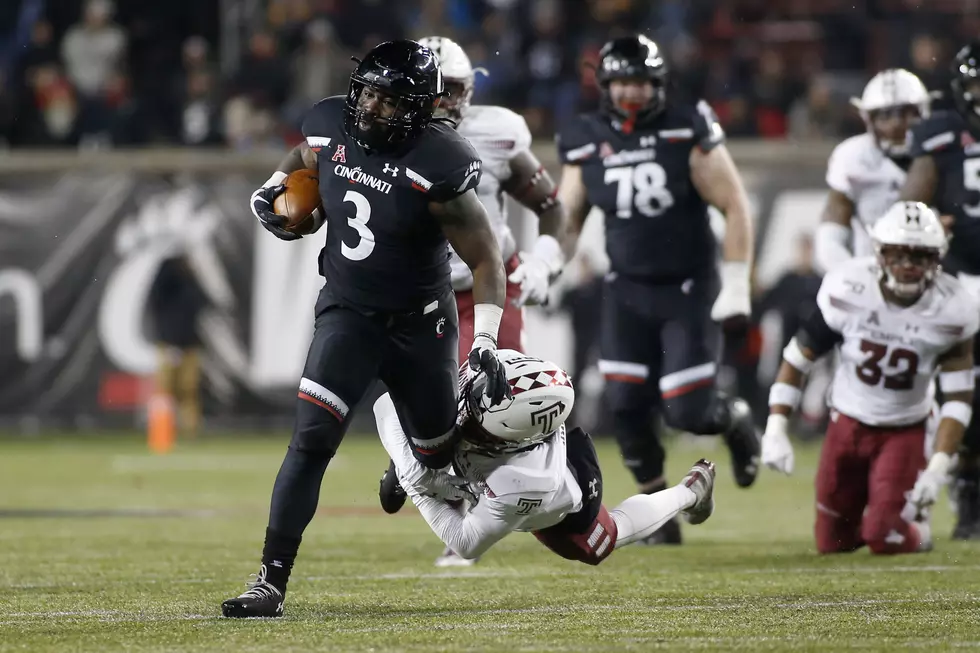 Eagles Add 12 Undrafted Free Agents
Getty Images
With the 2020 NFL Draft officially closed, the race is on to sign undrafted free agents, and according to reports, the Eagles agreed to terms with 12 undrafted free agents.
DB Grayland Arnold - Intercepted six passes and tallied 40 total tackles for Baylor.
WR Manasseh Bailey - Had 996 receiving yards, 10 touchdowns and 54 receptions at Morgan State.
G Julian Good-Jones - An honorable mention all-Big 12 selection in 2017 and 2018, he was a first-team all-conference selection at tackle this season.
DB Michael Jacquet - Jacquet (6'2/201) is defensive back with size for the Ragin' Cajuns.
C Luke Juriga - Juriga (6'4/298) earned All-Mac recognition each of the past three seasons for his play at center for Western Michigan.
RB Adrian Killins - Ran for seven touchdowns and 629 yards in his senior season with the Knights, projects as a special teams player and third-down back.
LB Dante Olson - He set the single-season Montana record for tackles in a season with 151 last year.
DB Elijah Riley - Riley accounted for 68 total tackles, four sacks, three interceptions, six pass breakups and three forced fumbles.
DB Prince Smith - Finished with 64 tackles, intercepted 3 passes and forced 2 fumbles for New Hampshire.
TE Noah Togiai - Caught 44 passes for 406 yards and three touchdowns as a senior at Oregon State.
RB Michael Warren - Ran for 1,265 yards and 14 touchdowns in his final season with the Bearcats.
DT Raequan Williams - The 6-foot-4, 303-pound defensive tackle had a solid senior season, with 48 tackles, 7.5 for loss, five sacks and two pass breakups.
Last 10 Picks at No. 21 in NFL Draft