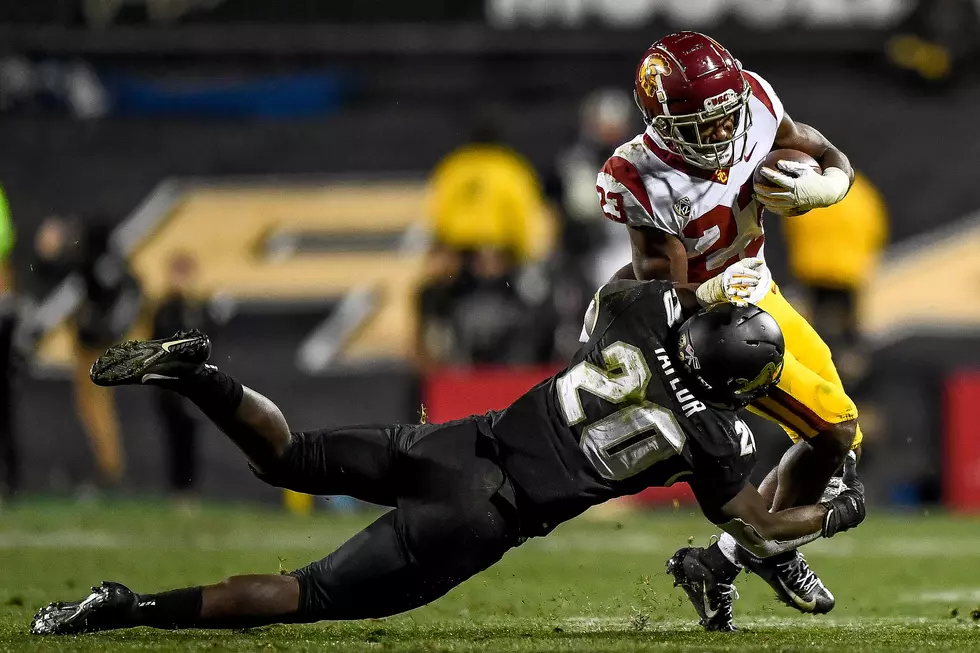 Eagles Add a Linebacker in Round 3
Photo by Dustin Bradford/Getty Images
"This is a kid who can fly around, safety, linebacker, special teams.  Fast athletic kid, can play in the secondary or linebacker," said ESPN's Mel Kiper.  "He can fly to the football, when he hits you, he hurts you."
The athletic senior was a team captain, playing in all 12 games (10 starts) and was an All-Pac-12 honorable mention after registering 69 total tackles (second on team), nine tackle for loss (first on team), seven pass breakups (tied first on team), two hurries, 1.5 sacks and one fumble recovery. He was one of three linebackers to crack 4.50 in the 40-yard dash at the combine.
"I know I'm going to fit in perfectly, and just throughout the draft process I've learned a lot when it comes to just that scheme," Taylor explained on Friday night. "I just know I'm going to fit in perfectly, and I'm ready to get in and start learning because I'm just anxious just to get on the field."
The Eagles have an definite need at linebacker with just Nate Geary, T.J. Edwards and Jaravious Brown on the roster, you can expect Taylor to be in the mix from Day 1.
"He can find the ball. He can play in space. It's a space game. He has the physical ability to cover the slot receiver, to cover tight ends, to cover backs, and those things are hard to find, and that's what we're looking for," Eagles Executive Vice President/General Manager Howie Roseman said.
"We're not drafting this guy in the third round because we don't think he's going to be a serious contributor in his rookie contract," Roseman continued. "We're certainly hoping that he's going to get out on the field as quickly as possible. The defensive staff coach is really excited about him, and we also think he can be a difference maker on special teams."
Greater Atlantic City Area Athletes Who Played Games In NFL