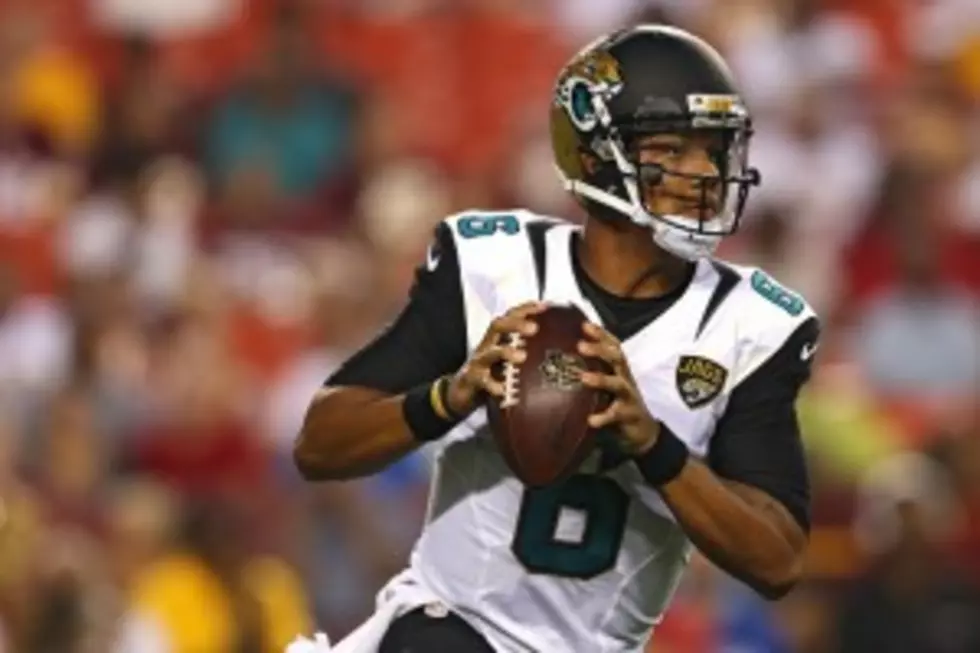 Eagles Add Third QB; Sign Stephen Morris
Eagles claimed QB Stephen Morris off waivers from the Jaguars. (Photo by Patrick Smith/Getty Images)
The Eagles have added a third quarterback to bring their roster total to 53 by signing former Jacksonville Jaguar Stephen Morris, who played his college football at the University of Miami.
Morris spent most of his rookie season on the Jags' practice squad.
Chip Kelly told reporters yesterday that they were looking to add a third quarterback to the roster and talked about wants to a guy who best fits the Eagles system.
"It's just who we think is the most productive guy out there that fits for us," Kelly said about what he was looking for in his third quarterback."
Morris is a big-armed quarterback who is good athlete, he ran 4.63 at the Combine with a 30-inch vertical, but his issue has been consistency, he is a streaky passer with major accuracy flaws and poor touch.
Morris, has plenty of NFL tools, and working with Chip Kelly and Pat Shurmur could help him become a much more consistent passer and Kelly said he was looking for a guy who could give the team the best chance to win if he was called on, not a developmental mental player.
"We want the best guy that can help us win football games right now," Kelly explained on Saturday.  "So if that player has to play because of injuries, then we need to be prepared to play right now. So it's not a, hey, the ideal world, let's get a young guy in here and develop. Well in game six, if that guy has to go and play in a game, you say, 'Geez, I wish I had an older guy in here.' We're going to take whoever we think is the best available guy and it could be to the active or to the practice squad."