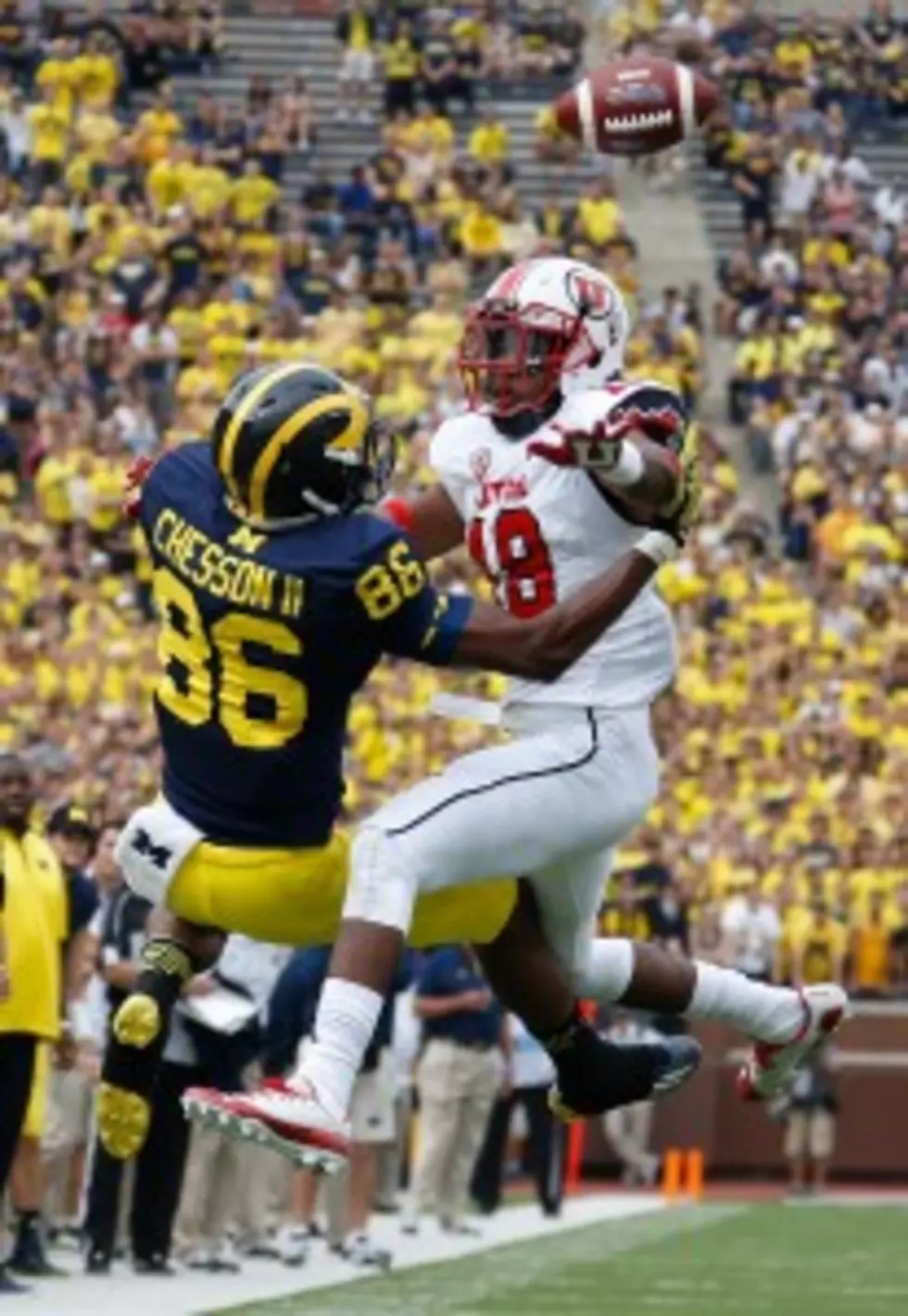 Eagles Agree to Terms with a Trio of Draft Picks
Eagles traded up for Utah DB Eric Rowe with the No. 47 overall pick in the 2015 NFL draft. (Photo by Gregory Shamus/Getty Images)
The Eagles have drafted at least one cornerback in one of the later rounds every year since Chip Kelly has been in Philadelphia.
This year, Kelly traded up for their selection of Eric Rowe from Utah in the second round.
Today, the Eagles signed the No. 47 overall pick to a four-year contract.
Rowe is 6-feet-1 and weighs 205 pounds. The Eagles view him as an outside cornerback but believe he has the potential to play safety as well.
Kelly said that Rowe will most likely start out at corner and described him as a big, physical press corner with long arms that the Eagles typical look for.
"We think he can do a lot of things," Kelly stated. "Versatility was one of the things you look at and from a height, weight, speed parameter, he's kind of off the charts in terms of what he can do from a physical standpoint.  There's a lot of things that stood out for him."
Rowe described his length as an advantage for him, his long arms and his physical play were two things that he mentioned . He called the Eagles organization "different", saying the culture is different and how they do things.
"When I left, I just wanted to be a part of it so bad, Rowe admitted."
He'll be able to see first-hand what it takes to become a successful player in the NFL, like his new teammate, Byron Maxwell who he watched as a member of the Seahawks' secondary.
"Oh yeah, I watched him in Seattle and I was like, 'Wow, this guy is good," Rowe said. "Now I get a chance to play with him and learn a lot from him."
(Listen to Scott Wright, President of DraftCountDown.com discuss the Eagles draft picks)
The Eagles also signed sixth-round pick cornerback Randall Evans and seventh-round defensive end Brian Mihalik, both get four-year contracts.
Evans started 31 games for the Wildcats, recording 210 tackles, seven interceptions and 35 passes defensed in his career. As a senior, he earned first-team All-Big 12 accolades, while leading Kansas St. with four interceptions and 14 passes defensed in 13 games.
Meanwhile, Mihalik (6-9, 302) started all 13 games as a senior at Boston College in 2014 and set career highs in tackles (31) and sacks (4.5). He appeared in 44 career games at BC, finishing his collegiate tenure with 86 tackles, 16 tackles for a loss and 8.5 sacks.