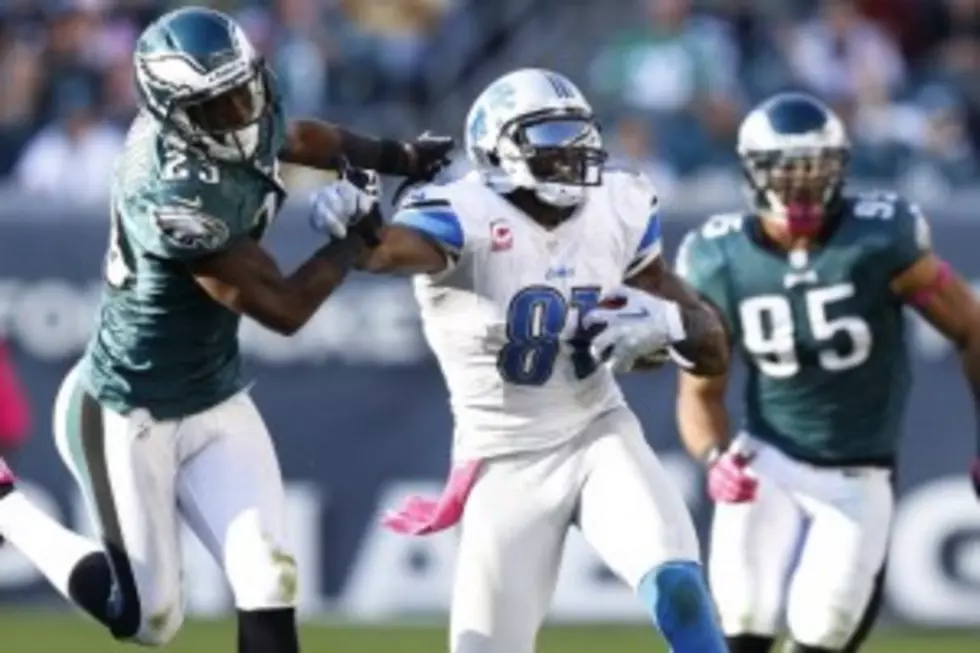 Eagles Defense: It's On Us Players
(Photo by Joe Robbins/Getty Images)
For the second time in as many days, Eagles players are holding themselves responsible for the team's missteps.
Said Dominique Rodgers-Cromartie Thursday, when asked whether Todd Bowles was to blame:
"It ain't got nothing to do with the coordinator. It's everything to do with the players. It's us. We're basically not making the plays to get the job done."
That's a more explicit than the quote we found and published yesterday (from the same media session, it seems). He said the Eagles reputation around the league is that they've gone soft, which seems as much a self-admission of a lack of performance as any.
"We're not playing well at all.We got exposed by Drew Brees and Matt Ryan, two [guys who are] heckuva quarterbacks. It really doesn't have anything to do with who's in charge, it's just the players. We've had opportunities to make all types of plays and we haven't."
Said Brandon Graham, when asked if it's fair to say the defense is getting worse under Bowles:
"That's unfair. It's just a bad two games, that's all . . . I like him. Everybody respects him. I know how hard he works. That's not fair right now . . . I know everybody's hearts are in the right place. It's just been a tough two games, that's all I can say."
Important: Bowles took accountability.
"I don't know whether it's perception or nonperception," he said. "I just know I have a job to do [to] get the guys better. We all have a job to do on defense, the players themselves and the coaches themselves, we all have to get better."
In five weeks under Juan Castillo, the defense averaged 20.8 points per game -- a handful of which came late in games against Pittsburgh and Detroit, and gave Andy Reid the ammo to make the switch three weeks ago heading into the bye.
In two games under Bowles, the defense has allowed 30 and 28 points, albeit against far more potent offenses with far more game film on the Eagles than anything Castillo saw this season.
If players aren't executing, though, there's really no need for comparison between coordinators.
Per what they're saying about themselves, maybe exploring different personnel would prove  a better course of action for talk radio and message boards.