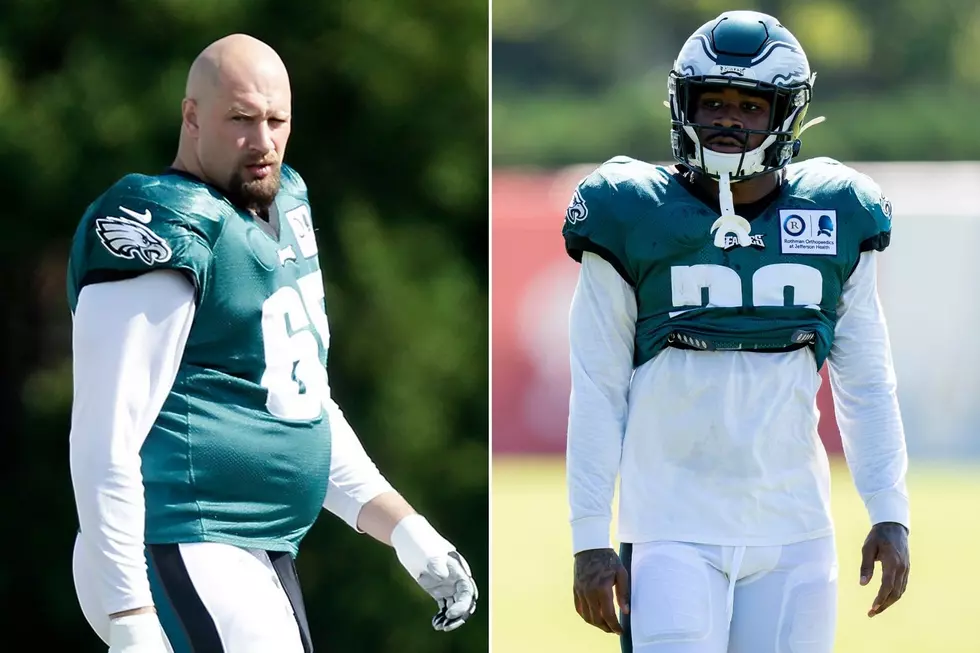 Eagles Injury Report: Lane Johnson, Miles Sanders, Desean Jackson
-Lane Johnson: (Photo by Yong Kim-Pool/Getty Images) -Miles Sanders: (Photo by Chris Szagola-Pool/Getty Images)
After Wednesday's practice, the Eagles released an injury report with some good news and also some new questions ahead of Week Two:
Lane Johnson, Miles Sanders, and Derek Barnett were all listed as full participants at practice is in line with what Doug Pederson told the media earlier in the day.
"I do expect them to practice today," Pederson told the media before practice on Wednesday. "The only one that won't, I don't know if Graham was in there, BG still being in the [concussion] protocol won't practice obviously, but Lane, Miles Sanders, will definitely."
"But Lane and Miles will definitely get some practice time today, and see where they are at the end of today. And as far as the game goes on Sunday, we've got some time. We're optimistic that Lane can play and if not, then [T] Jack Driscoll gets another opportunity to start. That's where we're at at this point."
The Eagles also showcased video of both Sanders and Johnson at practice
Javon Hargrave returned to practice as a limited participant; Doug Pederson spoke to the media earlier in the day about Hargrave:
He's getting closer. Not going to put a timetable on it. We're going to get him back when we get him back. And look, when we do get him back, he has missed some time, but at the same time, we are going to put him right in there and he'll be ready to go and he'll help our defense. Just want to make sure he's 100 percent and when he's back, he's full go.
Desean Jackson and Fletcher Cox did not participate at Eagles' Practice today but it was not for injury issues, but instead it was for rest.  Wednesday was a planned day off for Desean Jackson after he and Doug Pederson spoke about his role in the offense after the Week One loss versus Washington:
Eagles Quarterbacks With The Most Wins Since 1980