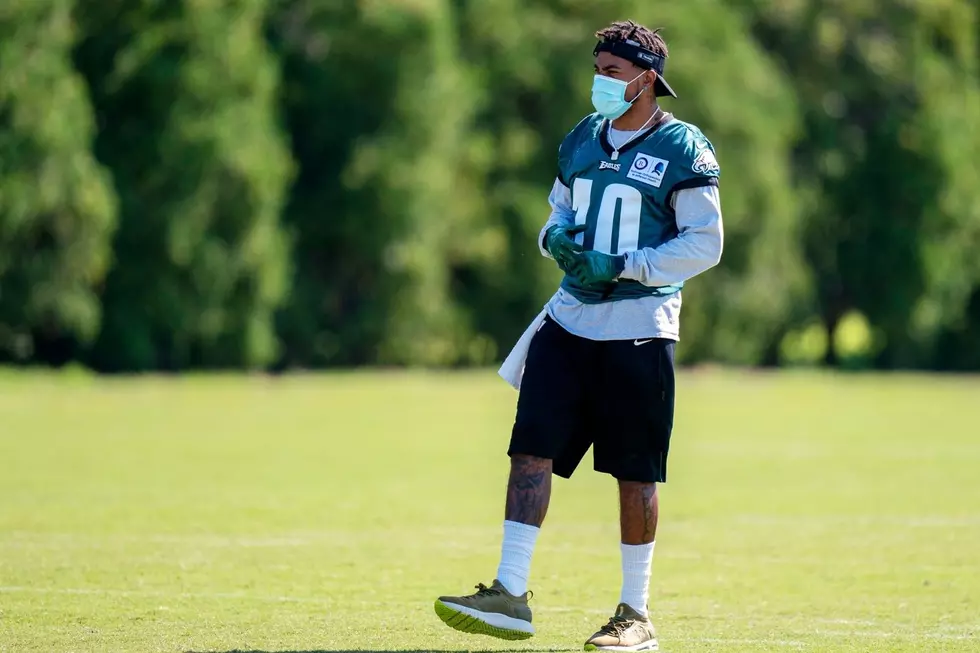 Eagles Injury Report: Two Starters DNP, Three Wide Receivers Return To Practice
(Photo by Chris Szagola-Pool/Getty Images)
On Wednesday afternoon, the Philadelphia Eagles released their first Injury Report for NFL Week Five and it features two starters who Did Not Participate along with three Wide Receivers who returned to the Practice Field
While it is not a surprise that Lane Johnson, Avonte Maddox, and Rodney McLeod did not participate at Eagles Practice on Wednesday, it is still a serious concern as the team prepares to play a 3-0 Steelers team that has a week off to game plan for the Eagles.
Some good news is the return of Desean Jackson and Alshon Jeffery to Eagles, even in a Limited role, gives the team some hope for their top two Wide Receivers could be back on the field for game day sooner than later
Eagles Head Coach Doug Pederson spoke to the media earlier on Wednesday about Jackson and Jeffery:
Yes, both guys are getting closer. In DeSean's case, it's just a matter of just continuing to manage him, make sure he's more than --- we say 100 percent, but 100 percent as he enters himself back into practice and gets himself accumulated again. Honestly, it's just going to be something we're going to have to monitor, I think with him. He's going to have to monitor it and just making sure that we're giving him enough rest during the week to prepare for Sunday. -  I expect (Alshon Jeffery) to practice and we'll see where he and DeSean are later in the week, but both guys will practice this week. 
With Lane Johnson not a participant at Wednesday's Practice along with Nate Herbig and Jason Kelce listed at Limited, the Eagles filled their final spot on the 53-man roster with a familiar face who was a part of the 2019 Eagles Training Camp
Eagles First Round Draft Pick Busts