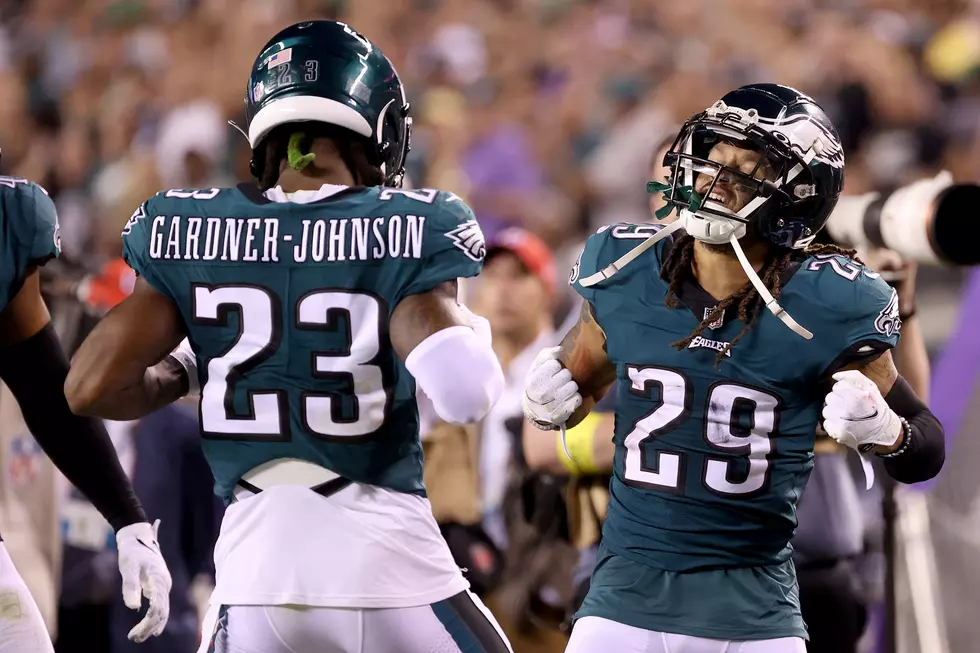 Eagles Place CB Avonte Maddox on Injured Reserve
Getty Images
The Philadelphia Eagles have taken a hit to their secondary as slot corner Avonte Maddox, has been placed on injured reserve due to a hamstring injury.
The Eagles announced the move before their Monday Night Football game against the Washington Commanders and in a corresponding move, cornerback Mario Goodrich has been promoted from the practice squad for tonight's game.
Maddox played the entire game against the Texans last Thursday night, but came out of a practice during the week with a nagging hamstring. He was ruled doubtful to play in Week 10 against the Commanders early in the week. Now, Maddox will miss at least four games, meaning he could return for the Giants or Cowboys game in December.
Maddox, 26, is in his fifth season in the NFL after the Eagles drafted him in the fourth round of the 2018 NFL Draft. Maddox started as a rookie in 2018 and and has been in fixture in the lineup ever since.
With him out of the lineup, the team will turn to Josiah Scott in the slot against Commanders wide receiver Curtis Samules.
Maddox has 27 tackles, one interception, a forced fumble and three passes broken up this season.
The Ultimate South Jersey Pizza Guide