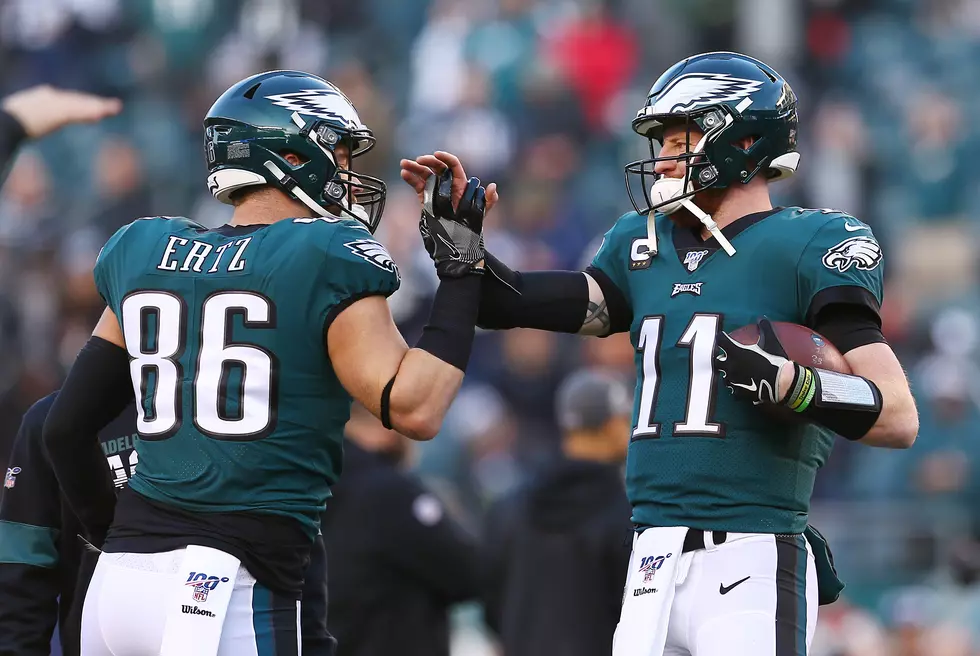 Eagles Players Sound Off On Lack Of Pandemic Plan
Mitchell Leff, Getty Images
There are not less than 24 hours before players are scheduled to begin returning to camp to prepare for the 2020 NFL season.
So far, the NFL's only major schedule change has been the cut down on preseason games from four to two.
Yet, the league has setup no plans to keep players safe during the pandemic - or at least has yet to release them to players themselves.
It is important to note that Ertz's comments are book-ended with "WE WANT TO PLAY".
Among the other issues raised by the veteran are the lack of an opt-out clause, which every other major sports league has already implemented and the lack of knowledge on how many preseason games will be played.
While the NFL officially reduced to two preseason games, the NFLPA sent a request that they all be cancelled that the league never responded to.
The Eagles signal caller also threw his hat into the ring.
Again, Wentz lead off with the fact that players want to play, but want to be safe in doing so.
Those are statements from arguably two of the teams biggest leaders on offense who have social media platforms and are set to begin camp healthy.
Paul Bowman is an Eagles contributor for 97.3 ESPN and Eagles editor for SportsTalkPhilly.com. Follow him on Twitter @PhillyBallPaul.