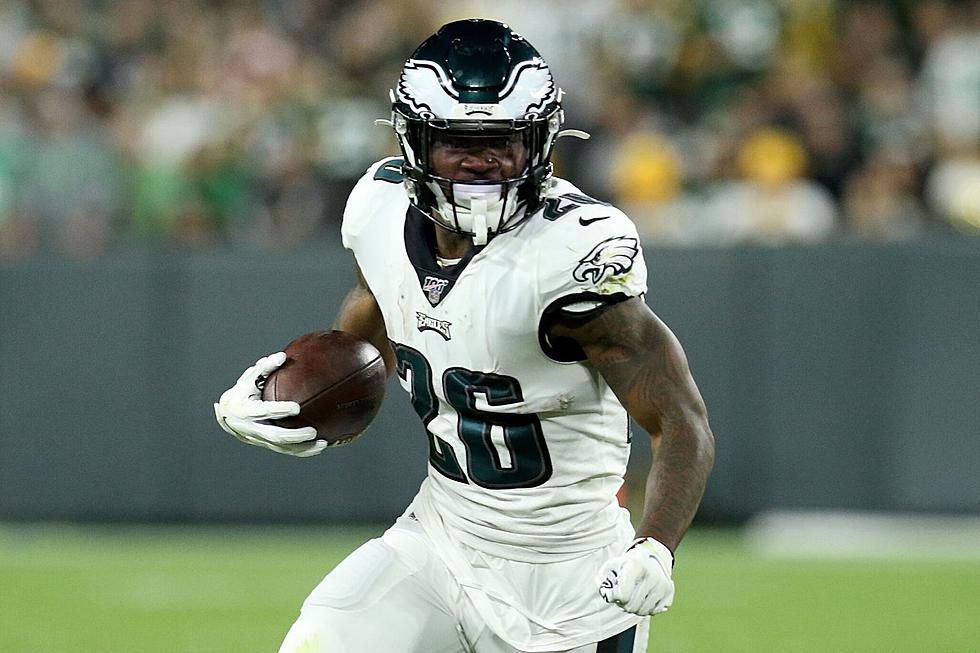 Eagles RB Miles Sanders Ready to be Main Ball Carrier in 2020
Photo by Dylan Buell/Getty Images
It seems like Eagles running back Miles Sanders is confident and ready to be the Eagles main ball carrier in 2020.
"I believe that's why they drafted me in the first place," Sanders told SiriusXM's NFL Radio.
Sanders really took off in that role last season when Jordan Howard was forced to miss time with a shoulder injury.  After the injury to Howard, his role changed out of necessity. He averaged a just 8.3 carries per game over the first eight games, but after his role expanded, and he became a huge reason why the Eagles made the playoffs.
"It was really just a switch honestly," Sanders explained. "All the sudden I was the starting running back and I didn't start at the beginning of the season, I was given the opportunity and I just attacked it."
Sanders ended the year with 1,327 combined yards, and is looking to build on that this season with much more responsibility on his plate. and seems confident that he will.