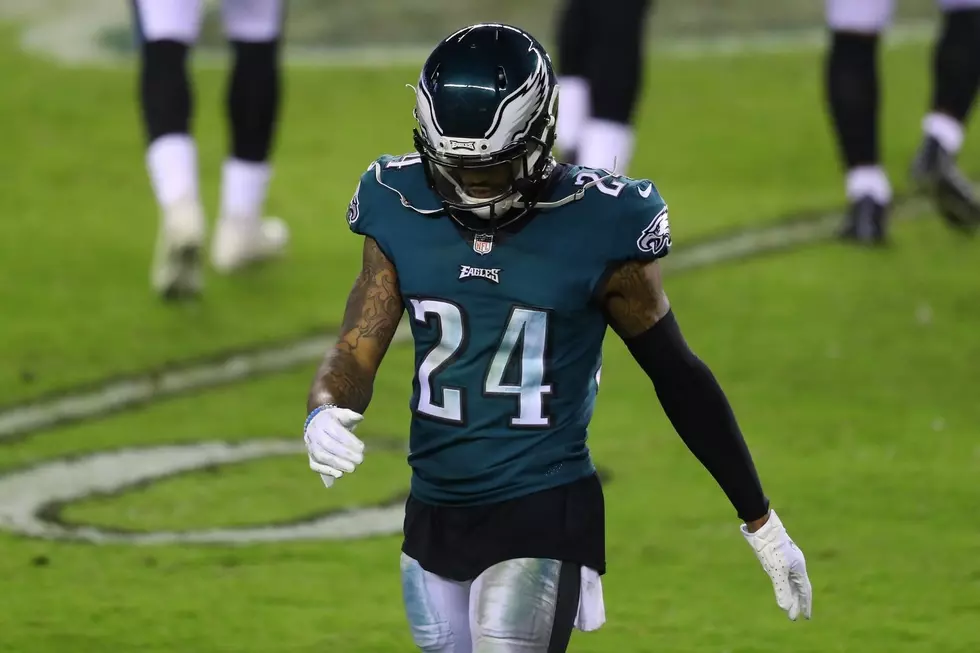 Eagles Restructure CB Darius Slay's Contract
(Photo by Mitchell Leff/Getty Images)
The Philadelphia Eagles have along way to go to get their roster cap compliant for the upcoming 2021 season, but they are beginning to take those steps.
The team is set to restructure the contract for cornerback Darius Slay, creating $9.1 million in cap room per Ian Rapoport of the NFL Network.
The restructuring kicks the can down the road, becoming a bonus which will spread hit cap hit out over future years.
Slay may be the first, but he won't be the last player who the team approaches to restructure their deal.
Reports suggest that Brandon Graham may have his deal redone, Fletcher Cox, Brandon Brooks, Lane Johnson are also prime candidates to be asked to help the team get under the expected $181 million cap.
The team entered the offseason $43 million over the cap.
On Monday, the team parted ways with punter Cam Johnson in a salary cap move, and are expected to part ways with Alshon Jeffery, Malik Jackson and DeSean Jackson in cap related moves.
The Eagles acquired Slay last offseason from the Lions in exchange for 2020 third- and fifth-round picks and the Eagles gave him a three-year, $50 million extension that included $30 million guaranteed.
Slay usually worked as one of the league's best corners during his seven seasons with the Eagles, but didn't have the impact with the Eagles people were hoping.  While the veteran had a good year, he wasn't the shutdown corner back fans were hoping for.  Now at 30-years of age, one has to wonder if his best days were left in Detroit.
Slay had 59 tackles and one interception in his first season with the Eagles.
Eagles First Round Draft Pick Busts
Eagles Head Coaching Wins All-Time