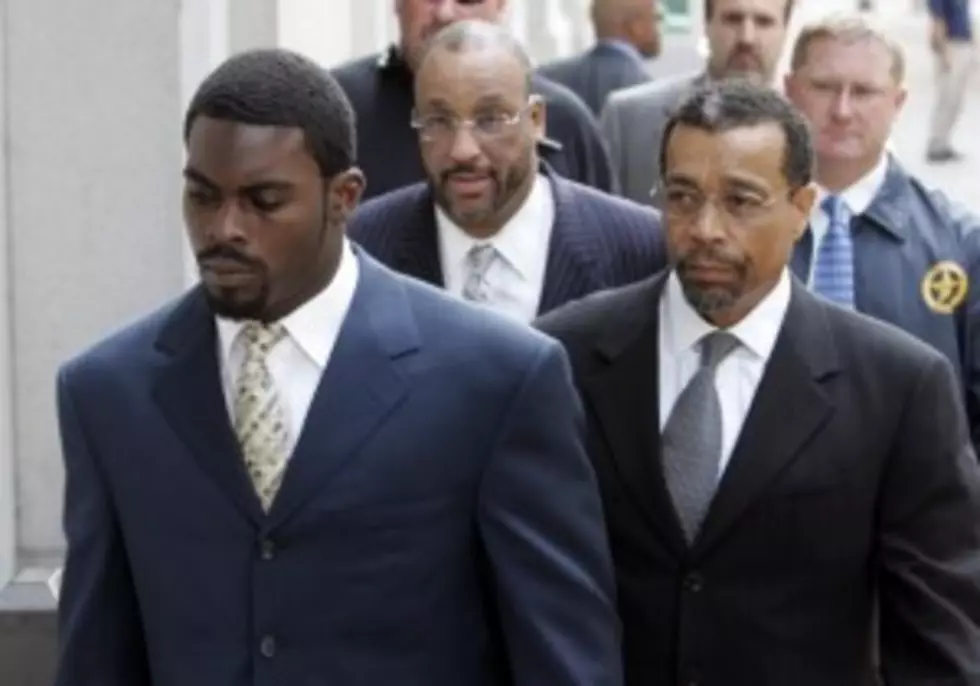 Eagles Roundup: Special Teams, Clearing Up Vick's Financial Burdens, More
Michael Vick is still spending money to repay past creditors and lawyers, as a result of his prior transgressions.
There are a lot of relatively minor Eagles news items floating around today, ranging from an, at best, under-informed piece from TMZ on Michael Vick's finances to the early discussions of matchups with the Steelers. Here's a roundup of what's up in Eagles land.
Swap of Rolle for Moten was to Improve Special Teams
When the Eagles released former starting weak side linebacker Brian Rolle yesterday and replaced him with linebacker Adrian Moten, it was speculated that it was to improve the Eagles special teams coverage units.  Today, the Birds confirmed that.
"He was good in the preseason," head coach Andy Reid said of Moten's special teams prowess. "He did a nice job for us. That's one of the reasons that he's back because of that. He did a pretty decent job for us."
"I'm going to come in wanting to play special teams a lot," Moten said today. "I know that's the biggest thing they brought me in for, but you never know how the NFL goes. It's a business, so you never know. I could be playing linebacker one week. You never know. So, I'll come in and do whatever they need me to do."
Eagles See Similarities Between Steelers and Cardinals Defense
The Eagles and quarterback Michael Vick have had trouble with blitzing 3-4 defenses in the past, such as that of the Cardinals, who beat Philadelphia 27-6 a couple weeks ago. There are plenty of similarities between the Cardinals defense and the Steelers, who the Eagles face on Sunday.
"[Cardinals defensive coordinator] Ray [Horton] comes from that [Steelers defensive coordinator] Dick LeBeau school," Reid said. "They are good friends and they talk and share ideas with one another. They are very, very similar to each other defensively."
Horton was an assistant under LeBeau before being hired away by the Cardinals.
Michael Vick May Not Have Much Money Left, But He's Not Spending it Wildly as TMZ Alleges
They're ignoring some very readily available information, such as the fact that Michael Vick is living off of a court-ordered budget through 2015.  After serving his prison sentence, Vick chose a form of bankruptcy in which he would make structured repayments to his creditors, rather than absolving the debt, which he could have done.
While many gave Vick credit for this, TMZ is simply lumping in his expenditures as if it were one big spending spree, even though they admit that $22.8 million of the $31 million he's earned since 2008 went to taxes, old debts or lawyers and accountants.