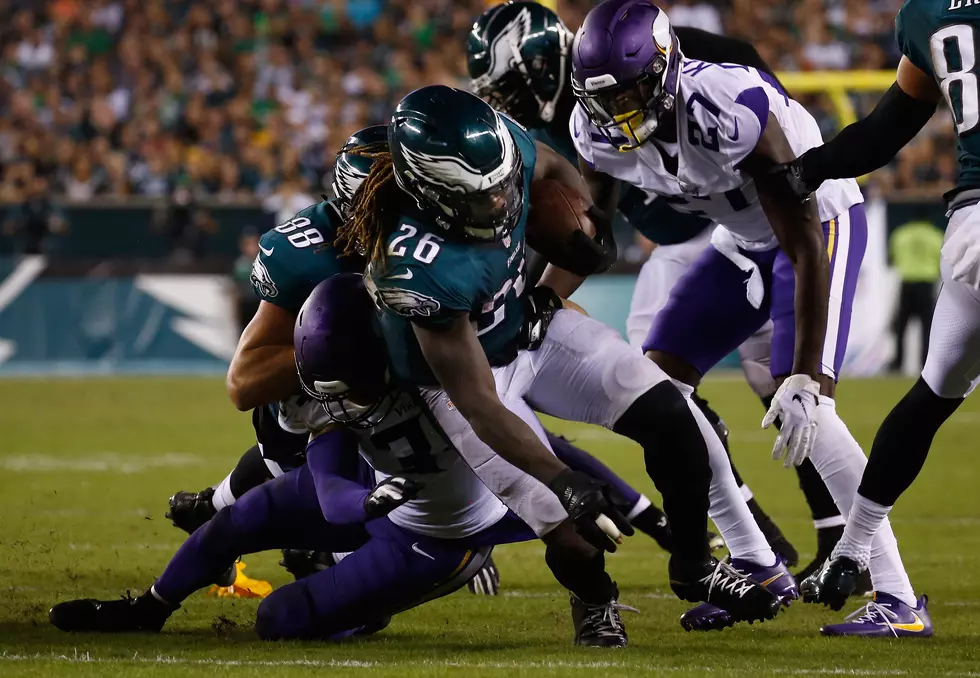 Eagles Sign Running Back Jay Ajayi
Getty Images
The Eagles have some running back issues ahead of their matchup with the New England Patriots, forcing them to go to their past for some help.
The team has brought back running back Jay Ajayi today with the possibility that they might need him on Sunday. The Eagles lost Darren Sproles to injured reserve earlier today, and Jordan Howard is dealing with a "stinger" at the moment.
Ajayi obviously knows the Eagles offense, but to expect him to be ready and play on Sunday after 13 months of inactivity seems to be far fetched even though Eagles head coach Doug Pederson suggested if needed for Sunday, he'd be ready to use.
"Yeah, I think so," Pederson suggested when asked if he would feel comfortable if he was needed him for a few plays on Sunday.
"Don't lose site too, RB De'Angelo Henderson is on our practice squad, he's another candidate that has been working really hard in our offense, knows our system, and has been here too, so we have a couple of options there.  If it's Jay and really if it's either one, I think we can give them a little bit of work."
Ajayi has worked out for the Lions and Cardinals in recent weeks, but hasn't had any offers after playing just four games last season, missing the final 12 games with an ACL injury.